Every two years, a 'solar conjunction' happens between Mars and Earth, where both cannot "see" each other due to being positioned on opposite sides of the sun.
From 2 October to 14 October, the Mars spacecraft will become "virtually incommunicado" to ground controllers, NASA said in a statement.
The sun expels hot, ionised gas from its corona, which extend far into space, and during the solar conjunction, the gases can interfere with radio signals between engineers and spacecraft.
According to the agency, now that technology has become largely independent, engineers have created spacecraft that can handle operations on their own.
"Though our Mars missions won't be as active these next few weeks, they'll still let us know their state of health," said Roy Gladden, manager of the Mars Relay Network at NASA's Jet Propulsion Laboratory.
"Each mission has been given some homework to do until they hear from us again."
During this time, no one attempts to send new instructions to Mars due to the chance of information being lost, which can jeopardise both spacecraft and NASA missions entirely.
Prior to the blackout, ground controllers will send two weeks' worth of instructions for them to continue their work.
NASA's Mars Perseverance rover – which has been on the Red Planet since February – will take weather measurements with its sensors.
It will be tasked with looking for "dust devils" through its cameras and capture sounds with its microphones.
The Ingenuity Mars helicopter – which as also been on Mars since February – will remain stationed at its location 175 metres away from Perseverance and will communicate its status to the rover.
The Curiosity rover – which has been on Mars since 2012 – will also take weather measurements, radiation measurements and search for dust devils.
NASA's stationary InSight lander – which has been on Mars since 2018 – will use its seismometer to continue detecting temblors or Marsquakes on the Red Planet.
Lastly, NASA's three orbiters, including Odyssey, Mars Reconnaissance Orbiter and MAVEN, will continue relaying data from its surface missions back to Earth.
NASA said although it seems "risky" to leave the spacecraft on their own, the agency has trained them to sustain themselves during this occasion.
"Like parents who raise youngsters to be responsible and let them go on a short vacation with their friends, they've done all they can to ensure the voyagers will be healthy and safe," the agency said.
The last blackout on the Red Planet occurred in 2019 on 28 August to 7 September.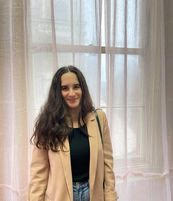 Bella Richards is a journalist who has written for several local newspapers, her university newspaper and a tech magazine, and completed her Bachelor of Communications (Journalism) at the University of Technology Sydney in 2020. She joined Momentum Media in 2021, and has since written breaking news stories across Space Connect, Australian Aviation and World of Aviation.
You can email Bella on: [email protected]
Receive the latest developments and updates on Australia's space industry direct to your inbox. Subscribe today to Space Connect here.