The spacecraft departed the ISS at 11:01am EST on Saturday, after flight controllers ordered the space station's Canadarm2 robotic arm to detach Cygnus from the Unity module's port closest to the Earth.
It comes over three months after Cygnus docked to the orbiting laboratory, carrying scientific equipment, along with fruits, vegetables, pizza and cheeses for the astronauts currently manning the station.
Ahead of its planned departure, astronauts onboard the ISS packed Cygnus with rubbish and obsolete gear and equipment.
European Space Agency astronaut Matthias Maurer monitored Cygnus' systems as it departed from the ISS, following the initiation of the departure by ground control.
Following its departure on Saturday, Cygnus will now complete the second part of its mission.
The spacecraft will conduct its Kentucky Re-Entry Probe Experiment (KREPE), in order to take measurements to demonstrate a thermal protection system for spacecraft and their contents during re-entry to Earth's atmosphere.
To do this, Cygnus will deploy three capsules to collect and transmit thermal data from sensors embedded in heat shields.
NASA said such experiments are difficult to replicate on ground simulations.
Then, on Wednesday 15 December, Cygnus will conduct a deorbit to set up its destructive, but safe, re-entry, and burn up in Earth's atmosphere above the Pacific Ocean.
On Thursday 12 August, Cygnus docked on to the Unity module of the ISS, two days after it was launched on Northrop Grumman's Antares rocket from NASA's Wallops Flight Facility in Virginia.
Along with essential food items, the Cygnus spacecraft delivered scientific cargo for six of the ISS missions.
Some of the missions include reducing material from Earth coming to space, identifying drugs for treating Sarcopenia conditions and discovering how to generate more power through two-phase thermal management systems.
Others include experiments to find affordable thermal protection for spacecraft when re-entering Earth's atmosphere and removing carbon dioxide from spacecraft.
It was the cargo ship's 16th flight to the ISS and the fifth under its Commercial Resupply Services 2 contract with NASA.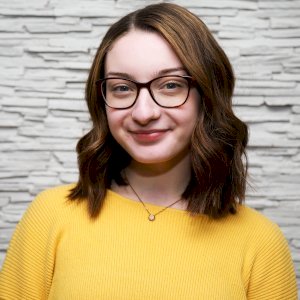 Writer – Defence and Aerospace, Momentum Media
Hannah joined Momentum as a journalist in 2019, and has since written breaking news stories across a diverse range of corporate industries, including finance, real estate, investments and aviation. She has a keen interest in the global aviation sector, with a particualy focus on improving overall individual wellbeing across the aerospace industry.
Hannah graduated from Macquarie University in Sydney Australia with a Bachelor of Media (Journalism) and is currently pursuing postgraduate studies.
Send Hannah an email at [email protected] or connect via Twitter or LinkedIn.
Receive the latest developments and updates on Australia's space industry direct to your inbox. Subscribe today to Space Connect here.