The mission's launch director, Charlie Blackwell-Thompson, said it marked a "great day" for the team, despite a hydrogen leak scientists had to mask to continue with the practice.
The real Artemis 1 mission will itself be a test of the same rocket and spacecraft that NASA hopes will return man to the moon. The Space Launch System (SLS) rocket and Orion Spacecraft will travel 280,000 miles from Earth and then thousands of miles beyond the moon over four to six weeks.
The two-day "wet dress rehearsal" included fully loading all of SLS' propellant tanks and conducting a simulated countdown which was halted at just T-29 seconds.
However, the team encountered a hydrogen leak they had to mask to continue with the mock launch.
"The team attempted to fix the leak by warming the quick disconnect and then chilling it back down to realign a seal, but their efforts did not fix the issue," said NASA.
"During the terminal count, the teams performed several critical operations that must be accomplished for launch, including switching control from the ground launch sequencer to the automated launch sequencer controlled by the rocket's flight software, an important step that the team wanted to accomplish."
NASA said the final Artemis 1 mission will launch on "the most powerful rocket in the world" and fly "farther than any spacecraft built for humans has ever flown".  
"Orion will stay in space longer than any ship for astronauts has done without docking to a space station and return home faster and hotter than ever before," said the space agency.
"This is a mission that truly will do what hasn't been done and learn what isn't known," said Mike Sarafin, Artemis I mission manager. "It will blaze a trail that people will follow on the next Orion flight, pushing the edges of the envelope to prepare for that mission." 
SLS and Orion will blast-off from Launch Complex 39B at NASA's modernised spaceport at Kennedy Space Center in August.
The SLS rocket is designed for missions beyond low-Earth orbit, carrying crew or cargo to the moon and beyond, and will produce 8.8 million pounds of thrust during lift-off and ascent to loft a vehicle weighing nearly six million pounds to orbit.
Artemis I has been delayed numerous times, with the wet dress rehearsal also meant to take place in early April.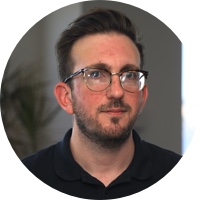 Adam is a journalist who has worked for more than 40 prestigious media brands in the UK and Australia. Since 2005, his varied career has included stints as a reporter, copy editor, feature writer and editor for publications as diverse as Fleet Street newspaper The Sunday Times, fashion bible Jones, media and marketing website Mumbrella as well as lifestyle magazines such as GQ, Woman's Weekly, Men's Health and Loaded. He joined Momentum Media in early 2020 and currently writes for Australian Aviation and World of Aviation.
Receive the latest developments and updates on Australia's space industry direct to your inbox. Subscribe today to Space Connect here.