The three "private astronauts" will spend 10 days aboard the orbiting laboratory and be joined by a professional who will act as spacecraft commander.
NASA will again collaborate with Houston-based Axiom Space on the venture, which oversaw the first visit in April this year. While other "tourists" have visited orbit, such as the Inspiration4 crew last September, the deal with Axiom marked the start of a longer-term plan to consistently send civilians into space. 
"With each new step forward, we are working together with commercial space companies and growing the economy in low-Earth orbit," said Phil McAlister, director of commercial space at NASA Headquarters. 
The team will spend their days participating in activities designed by NASA and Axiom mission planners that will be conducted in conjunction with the Space Station crew members and the flight controllers on the ground.
Once gaining approval from NASA and its international partners, the primary crew members for the mission will be announced. Four backup crew will also be chosen and training will begin in the next few months.
Through mission-specific orders, NASA will provide Axiom with services such as crew supplies, cargo delivery, storage and in-orbit resources for daily use. This order also accommodates an additional contingency week aboard the space station. 
Derek Hassmann, Axiom's chief of mission integration and operations, has said, "Axiom continues to fund and fly private astronaut missions to the International Space Station to build our expertise and attract new customers in preparation for the launch of our space station, Axiom Station.
"Our new Ax-2 crew, together with a full mission manifest of science, outreach, and commercial activities, will continue to increase utilisation of the International Space Station National Laboratory and demonstrate to the world the benefits of commercial space missions for all humanity."
Space Connect reported earlier this year on the first visit, dubbed Ax-1.
Astronauts on board included former NASA astronaut and station commander Michael Lopez-Alegria, who was the crew commander, and visitors Larry Connor, Eytan Stibbe and Mark Pathy.
This launch marked the beginning of Axiom's commercial spaceflight missions.
The company was chosen in January last year by NASA to begin building private modules in late 2024 on the station to eventually detach and become a free-flying station for commercial use. Once established, it will nearly double the usable volume of the ISS.
"So, this precursor mission is the first of several that will lead up to that 2024 module launch," he added.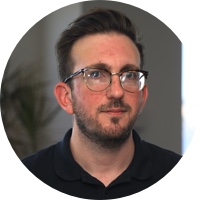 Adam is a journalist who has worked for more than 40 prestigious media brands in the UK and Australia. Since 2005, his varied career has included stints as a reporter, copy editor, feature writer and editor for publications as diverse as Fleet Street newspaper The Sunday Times, fashion bible Jones, media and marketing website Mumbrella as well as lifestyle magazines such as GQ, Woman's Weekly, Men's Health and Loaded. He joined Momentum Media in early 2020 and currently writes for Australian Aviation and World of Aviation.
Receive the latest developments and updates on Australia's space industry direct to your inbox. Subscribe today to Space Connect here.