The SpaceX Dragon capsule, named Endurance, made contact with the forward point of the ISS' Harmony module at 5:01 pm EDT. The docking operation was completed 10 minutes later while the two spacecraft were flying over the Atlantic Ocean.
At 6:45 pm EDT, the hatch between Endurance and the ISS opened and the Crew-5 astronauts boarded the orbiting laboratory 10 minutes later.
The astronauts, NASA's Nicole Mann and Josh Cassada, Japan's Koichi Wakata and Russian cosmonaut Anna Kikina will live on the ISS for five months.
Nicole Mann and Anna Kikina are both spaceflight rookies and are both making history. Mann is the first Native American woman in space, while Kikina is the first cosmonaut to fly on a SpaceX capsule.
Kikina is also the first Russian cosmonaut to launch into space from US soil in over 20 years.
SpaceX's Dragon capsule was also used back in 2021 to transport the Crew-3 mission to the ISS and back. SpaceX currently operates four Dragon capsules which are tested and refurbished before each flight.
The Dragon capsule used for this mission, Endurance, was a combination of new and previously flown components. The new components included a new heat shield, parachutes and nose cone.
SpaceX is known for using refurbished rockets, but the Crew-5 launched in a Falcon 9 rocket fitted with a brand-new, first-stage booster.
Steve Stich, manager of NASA's commercial crew program, said in a post-launch press conference, "Every time SpaceX puts a new booster in the fleet, they continue to make … safety improvements.
"We like the reflown boosters, but … getting a new booster gets us some upgrades and some safety improvements, which we appreciate a massive amount," he said.
The Crew-5 astronauts will be joining seven crew members already onboard the ISS, four of which belong to the Crew-4 mission.
The arrival of Crew-5 begins the countdown for Crew-4's return home in hopefully a week.
Sarah Walker, director for Dragon mission management at SpaceX, commented that the exact timing of Crew-4's return home is dependent on the weather on the coast of Florida.
"So, we'll continue to watch the weather … the vehicle that is onboard supporting the Crew-4 mission is healthy, and we'll just watch for those conditions to safely bring the crew home."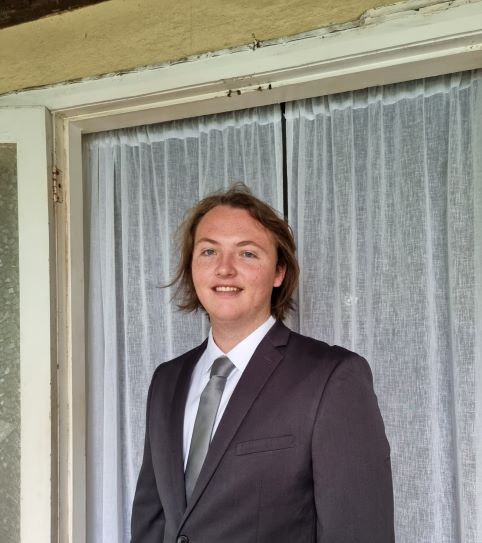 Liam McAneny is a journalist who has written and edited for his University International Relations journal. He graduated with a Bachelor of Arts (International Relations) and Bachelor of Laws from the University of Wollongong in 2021. He joined Momentum Media in 2022 and currently writes for SpaceConnect and Australian Aviation. Liam has a keen interest in geopolitics and international relations as well as astronomy.

Send Liam an email at: [email protected]
Receive the latest developments and updates on Australia's space industry direct to your inbox. Subscribe today to Space Connect here.