SpaceLink, which provides a secure satellite data relay system, has won a contract from NASA's Goddard Space Flight Center (GSFC) to study how commercial optical ground terminals will interact with NASA's Near Space Network.
The study will also include a demonstration of the system, with SpaceLink to show how multi-source data can be transported end-to-end from the Near Space Network at its gateway in the Mojave Desert.
SpaceLink's objective is to create an "always-in-sight" satellite system that can transfer large amounts of data from space in a secure and efficient manner. The system is well suited to NASA's needs as the space agency transitions towards using commercial assets for its space communications and space relay system.
Chief technology officer at SpaceLink, Rob Singh, spoke about the boundaries the SpaceLink team would have to push as part of the work on the project.
"Developing our data transport system has pushed the SpaceLink architecture team to optimise across space, ground, client, and network segments, and to address challenges associated with optical high-capacity data delivery solutions.
"SpaceLink is excited to explore innovative solutions that can help inform and guide NASA towards the successful commercialisation of the Near Space Network services," he said.
NASA also praised the work being done by SpaceLink, with Dr Ruma Das, deputy office chief at the commercialisation, innovation and synergies office at NASA's Goddard Space Flight Center, explaining why SpaceLink was selected.
"SpaceLink has demonstrated current and state-of-the-art experience and technologies for space-based optical communication link and services.
"We selected SpaceLink for the capabilities study award based on its considerable organisational capabilities and highly qualified key personnel for information related to optical communications and road mapping to ground segment integration techniques and concepts," Das said.
One of the biggest expected benefits of the SpaceLink system is its ability to reduce the congestion and bottlenecks among overloaded ground systems and the chaotic RF spectrum. This is one of the main concerns of satellite operators who require a consistent and secure communications connection to their satellite assets.
It has been a big week for EOS, with the Australian subsidiary of the company securing two new sets of financing from capital investors on the ASX. The announcement of the financial deals also comes alongside news that the company has been approached with several offers of partnerships to drive further growth, which they are now assessing.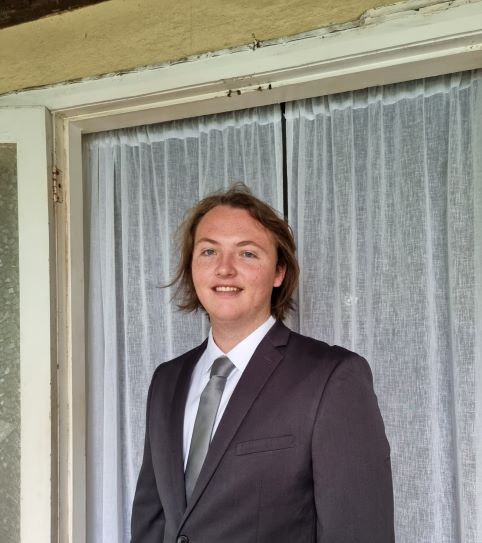 Liam McAneny is a journalist who has written and edited for his University International Relations journal. He graduated with a Bachelor of Arts (International Relations) and Bachelor of Laws from the University of Wollongong in 2021. He joined Momentum Media in 2022 and currently writes for SpaceConnect and Australian Aviation. Liam has a keen interest in geopolitics and international relations as well as astronomy.

Send Liam an email at: [email protected]
Receive the latest developments and updates on Australia's space industry direct to your inbox. Subscribe today to Space Connect here.