NASA's Lucy spacecraft is the first mission to explore some of the most important asteroids in our solar system, the Trojan asteroids orbiting Jupiter.
The team used the Desert Fireball Network to observe the spacecraft, a network of 52 autonomous stations across Australia that is designed to track meteorites as they fall to Earth through the atmosphere.
Lucy was launched on 16 October last year for a 12-year-long voyage of solar system exploration. As part of its mission, Lucy will explore not just the Trojan asteroids near Jupiter, but also the Donaldjohanson asteroid which is part of the main asteroid belt of the solar system.
One of the most notable aspects of the mission is that Lucy is designed to observe its asteroid targets multiple times, using gravity-assisted orbits of the sun and the Earth to propel itself across the solar system.
The Jupiter Trojan asteroids are among the most interesting asteroids within the solar system to scientists. They are considered time capsules of the solar system as it was over four billion years ago and are considered to be remnants of the stellar material that coalesced to form the outer planets of our solar system.
Lucy's fly-by of Earth saw it pass just 350 kilometres above Earth on Sunday evening as it gathered speed to slingshot across the long distance to Jupiter.
Curtin University's Desert Fireball Network was perfectly positioned to observe the fly-by, capturing video footage of the spacecraft as it passed by Earth at around 7pm on Sunday.
Dr Ellie Sansom, program manager of the Desert Fireball Network, spoke about the observation efforts over the weekend.
"We are absolutely thrilled to be selected by NASA as the preferred near-Earth observation team in the southern hemisphere," she said.
Dr Hadrien Devillepoix also commented on the mission and the critical role the West Australian team had to play in the mission.
"We are trying to get a glimpse of Lucy's solar panel reflecting the sun, and hopefully that will tell the NASA engineers whether the panels have fully deployed and are locked in place — a critical step before Lucy can fire up its main engine," Devillepoix said.
Lucy's next gravity assist slingshot will occur in 2024, which will help propel it onto its destination of the solar system's main asteroid belt in 2025.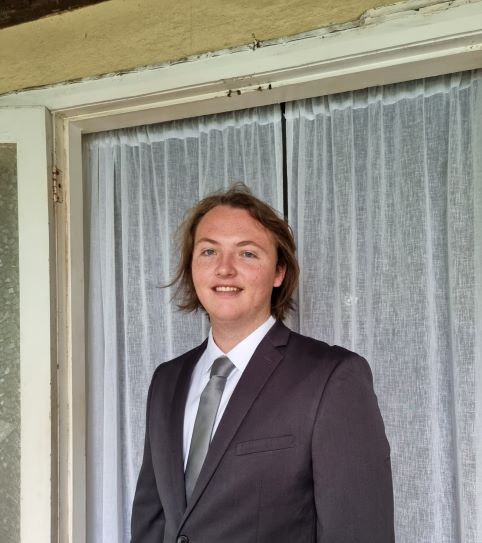 Liam McAneny is a journalist who has written and edited for his University International Relations journal. He graduated with a Bachelor of Arts (International Relations) and Bachelor of Laws from the University of Wollongong in 2021. He joined Momentum Media in 2022 and currently writes for SpaceConnect and Australian Aviation. Liam has a keen interest in geopolitics and international relations as well as astronomy.

Send Liam an email at: [email protected]
Receive the latest developments and updates on Australia's space industry direct to your inbox. Subscribe today to Space Connect here.