Eric Ianson, director of NASA's Mars Exploration Program at NASA Headquarters in Washington, called the visit a "great opportunity" to acquire knowledge that could be applied to its plans to study the Red Planet.
It came as NASA released a YouTube video, below, detailing its work during the trip.
The perfectly preserved "stromatolites" in the Pilbara region of the state are thought to have been created by some of the earliest forms of life 3.5 billion years ago.
NASA hopes to use them to find similarities with the Martian samples and confirm life was once present on Mars.
"This science expedition was a great opportunity for NASA to work with our international partners to study the ancient Earth as it relates to Mars, which may have had a similar past," said Ianson.
"The more we learn about our planet's evolution, the more we can apply that knowledge to our characterisation of the Red Planet."
NASA said the international delegation spent the week-long expedition to the Pilbara considering the difficulties of locating fossil evidence and how its missions use techniques, including making detailed contextual measurements, to overcome these challenges.
Discussions centred on the difficulty of finding and confirming signs of past life in ancient rocks, even on a planet like Earth, where life is known to have gained a foothold.
"To be able to prove that a feature is biogenic, not only do you need to be able to prove that life can create it, but you also need to be able to prove that the particular version of the feature was not created by something else," says Lindsay Hays, deputy lead scientist for Mars Sample Return and program scientist for astrobiology at NASA Headquarters.
"You have to understand what else is going on in the historical record of the rock section to be able to understand what you're looking at."
NASA called the Pilbara a "perfect classroom" for teams to study stromatolites that have withstood the test of time and scientific rigour and understand what they might be looking for on Mars.
The group investigated how the environment in which these signs of ancient life were found could have been conducive or unfavourable to biology taking shape.
NASA's Mars Perseverance rover began collecting samples in 2021 and hopes to return them in 2033 in an ambitious plan involving multiple spacecraft.
Perseverance – which is still active – landed in 2020, and its first mission focused on studying the Jezero Crater floor.
The crater is a 45-kilometre-long stretch of land on Mars located on the western edge of a flat plain called Isidis Planitia, which is north of the Martian equator.
It was chosen as a landing site as it is believed to have once been flooded with water, home to an ancient river delta.
During its time there, the rover learned the rocks making up the crater floor into two formations were igneous – a type of rock solidified from lava or magma – in origin, according to Rachel Kronyak, system engineer at NASA/JPL.
Perseverance first encountered the Máaz formation, in which it collected four rocks and sealed six sample tubes. The second was the Séítah formation, to which Perseverance performed abrasions on three rocks and filled four sample tubes.
The rocks will eventually be returned to Earth as part of the Mars Sample Return (MSR) program that will see the first-ever rocket launch from Mars.
Lockheed Martin of Littleton, Colorado, will build the Mars Ascent Vehicle (MAV), a small, lightweight rocket that will launch from the Red Planet.
A sample retrieval lander (SRL) will carry MAV to Mars, landing near or in the Jezero Crater to gather the samples cached by the rover.
Once the MSR mission is underway, the samples will be returned to the lander in a container, which will serve as the launch booster for the MAV.
When the MAV reaches Mars orbit, the container will be captured by a European Space Agency (ESA) Earth Return Orbiter spacecraft outfitted with NASA's Capture, Containment and Return System Payload and blast back to Earth.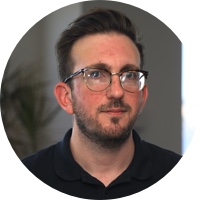 Adam is a journalist who has worked for more than 40 prestigious media brands in the UK and Australia. Since 2005, his varied career has included stints as a reporter, copy editor, feature writer and editor for publications as diverse as Fleet Street newspaper The Sunday Times, fashion bible Jones, media and marketing website Mumbrella as well as lifestyle magazines such as GQ, Woman's Weekly, Men's Health and Loaded. He joined Momentum Media in early 2020 and currently writes for Australian Aviation and World of Aviation.
Receive the latest developments and updates on Australia's space industry direct to your inbox. Subscribe today to Space Connect here.