It follows the ASA urging school children to put forward suggestions as part of an initiative to encourage young people to choose a career in space.
Intended to launch by 2026, the rover will be part of NASA's Moon to Mars mission, described as a significant step towards a sustainable human presence on the moon's surface and a jumping-off point for future missions to Mars.
The public now has until 11:59 pm (AEDT) on Friday, 1 December, to vote, which can be done via the following link. A winner will then be announced on Wednesday, 6 December.
The ASA also released the following information on the four:
Coolamon (Anil, Vic): Capturing the essence of our Indigenous heritage and connection to the land, a coolamon is a multi-purpose, sustainable tool used for gathering and carrying. It symbolises the balance between utility and respect for the environment, mirroring our approach to space exploration.
Kakirra (Hamilton Secondary College, SA): Translated from the Kaurna region in Adelaide, Kakirra means 'Moon'... and is a tribute to the history of Australia, just as the rover is about the future of this country. The rover is very important to lunar expeditions and is a big step for Australia.
Mateship (Joseph, Vic): From the spirit of the Anzacs to your mate at the local footy club, it's a crucial part of Australian culture. Whether you're young or old, live in the city or in the outback, we all possess this indescribable trait. Let's say 'G'Day Mate' to new horizons and the lunar surface.
Roo-ver (Siwa, NSW): Our lunar rover deserves to be named after something iconically Australian, reflecting the Aussie spirit as we launch into this new endeavour. A kangaroo is part of the Australian Coat of Arms, and it's time for Australian science to take the next leap all the way up into space.
In March, the federal government revealed it would grant two consortiums – AROSE and ELO2 – $4 million each to develop a prototype.
The rover will collect lunar soil, known as regolith, and NASA will then attempt to extract oxygen from the sample.
This is set to be a critical step towards one day creating a sustainable human presence on the moon.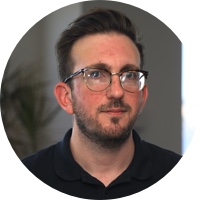 Adam is a journalist who has worked for more than 40 prestigious media brands in the UK and Australia. Since 2005, his varied career has included stints as a reporter, copy editor, feature writer and editor for publications as diverse as Fleet Street newspaper The Sunday Times, fashion bible Jones, media and marketing website Mumbrella as well as lifestyle magazines such as GQ, Woman's Weekly, Men's Health and Loaded. He joined Momentum Media in early 2020 and currently writes for Australian Aviation and World of Aviation.
Receive the latest developments and updates on Australia's space industry direct to your inbox. Subscribe today to Space Connect here.