Australia leads hypersonics developments: Minister Andrews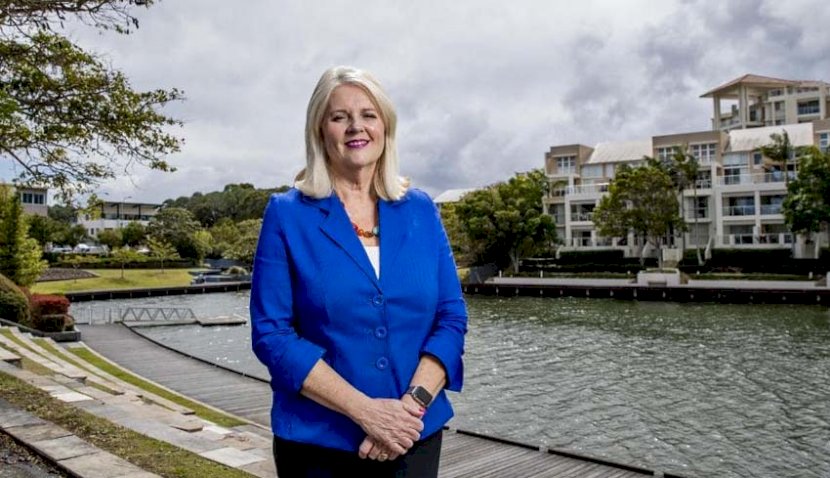 Minister for Industry, Science and Technology Karen Andrews has used a recent interview to spruik Australia's capabilities in the research and development of hypersonics, with applications across commercial and defence aerospace.
While both Russia and China have made rapid developments in the hypersonics realm, particularly with the advent of hypersonic glide vehicles and advanced, hypersonic cruise missiles, Australia has been silently chipping away at the technology, making breakthroughs with widerspread implications for the nation's space and defence industries. 
In an interview with Nat Barr from Channel Seven's Sunrise program, Minister Andrews recently explained Australia's role in breaking through the hypersonic barrier with widespread implications for civilian and defence aerospace and the nation's rapidly growing space industry. 
"Look, 2030 is probably realistic. Here in Australia, we do already have world-leading expertise in hypersonics. The University of Queensland has already established a centre for hypersonics," she said.
"They're looking at the air-breathing engines. What the partnership now between the UK and the Australian Space Agency means is that there's going to be greater connectivity, there's going to be greater opportunities for us to work on technologies such as these air-breathing engines," Minister Andrews said, explaining the developing collaborative research and development program between Australia and the UK. 
This announcement comes following the signing of an MOU between the Australian Space Agency and the UK Space Agency in the form of a 'space bridge', which will be used to link the two developing industries and lay the foundation for future space-related trade opportunities between the nations. 
Under the agreement, the two space agencies will work with the UK Department for International Trade (DIT) and Australian Trade and Investment Commission (Austrade), and with industry leaders such as the UK Satellite Applications Catapult and the new Australian SmartSat Collaborative Research Centre.
The space agencies, along with DIT and Austrade, will now focus on developing the Space Bridge Framework Agreement.
Last year, the two space agencies launched the Surrey Satellite NovaSAR, which is designed to use radar to view the Earth and share 10 per cent of its data with Australia's Commonwealth Scientific and Industrial Research Organisation (CSIRO).
The UK-Australia Fintech Bridge came into effect in March last year, and looks to be a good model for enhanced space collaboration after Britain departs the EU.
Hypersonics research and development serves as a key component of this collaboration, with the technologies expected to support high-speed travel between the two countries, Minister Andrews said. 
"Well it's possible that we will be able to fly from Sydney to London in four hours at some time in the future. It's new technology. It's called – well it's known as air-breathing engines. So, what that means is that our take-off speeds are going to be able to hit the Mach 5.5, which as you said, is over 6,000 km/h; it's close to two kilometres a second, which is an amazing speed. So, that's going to clearly shorten the time that it takes to get from Sydney to London.
The new agreement has prompted fresh media discussion of the prospects of hypersonic travel between Australia and the UK, with craft powered by the Sabre engine now under development in the UK.
The ultimate dream is an hour from the UK to New York or four hours to Australia.
"I really like the concrete sense of a bridge linking us, and when we have brought the Sabre rocket engine to fruition, that may in a sense be the manifestation of that space bridge, enabling us to get to Australia in perhaps as little as four hours. Once you've got hypersonic engines operating, then that kind of journey time is achievable," UK Space Agency CEO Graham Turnock said at the time of the MOU signing. 
"This is technology that could definitely deliver that. We're talking the 2030s for operational service, and the work is already very advanced."
Minister Andrews said, "We're now at the stage where we've got direct flights from Perth through to London of about 17 hours. We are looking at, in the foreseeable future, shortening that time with this new technology down to about four hours from Sydney to London, which would just be fabulous."
Receive the latest developments and updates on Australia's space industry direct to your inbox. Subscribe today to Space Connect here.
Website Notifications