AgriFutures Australia released a new report outlining how new and emerging space technology will be able to provide innovation solutions to farmers, foresters and fishers over the coming decade.
The report, Space-based technologies – opportunities for the rural sector, commissioned by AgriFutures from the Australian National University, showed that improved connectivity through satellites could add up to $15.6 billion to the agriculture, fishery and forestry industries year on year, while geolocation could support the industry with an additional $2.2 billion over 30 years.
The report focuses on three key areas: connectivity, geolocation and remote sensing.
AgriFutures outlined that Australian primary producers have already made use of satellite imagery, sensing, GPS and weather modelling to support rural business decisions.
Jennifer Medway, AgriFutures Australia senior manager, explained that agriculture will soon follow the lead set by mining in fully utilising space technologies.
"It's exciting. The farmer of the future will have space technology fully integrated into their everyday production systems and decision making. For instance, dashboards will enable farmers to remotely manage manual processes, and interoperable data systems will radically shift the way on-farm decisions are made," Medway said.
"All this is made possible through space technology, which has the potential to revolutionise the working day of tomorrow's farmers."
In fact, AgriFutures created a new program, evokeAG, which has created a network of people working in the agriculture industry, science and the space industry to support innovative agricultural methodologies.
Martin Amidy, industry engagement senior manager at the Centre for Entrepreneurial Agri-Technology, suggested that these technologies will help streamline agricultural production processes.
"In addition to the report, easily digestible fact sheets summarise available space technologies and their impact for livestock farming and broadacre cropping, to fishing and forestry, as well as more intensive farming systems like horticulture and dairy," Amidy said.    
"It is important to emphasise the opportunity space technology presents, but it is equally important to arm producers with practical information on how to implement it and the return on investment they can get from adopting these technologies." 
[Related: Leonardo satellites offer Australia support during natural disasters]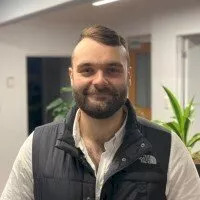 Liam began his career as a speechwriter at New South Wales Parliament before working for world-leading campaigns and research agencies in Sydney and Auckland. Throughout his career, Liam has managed and executed a range of international media and communications campaigns spanning politics, business, industrial relations and infrastructure. He's since shifted his attention to researching and writing extensively on geopolitics and defence, specifically in North Africa, the Middle East and Asia. He holds a Bachelor of Commerce from the University of Sydney and is undertaking a Masters in Strategy and Security from UNSW Canberra.
Receive the latest developments and updates on Australia's space industry direct to your inbox. Subscribe today to Space Connect here.