Dubbed the Aerostructures Innovation Research Hub (AIR Hub), it is backed by the Victorian government's $12 million higher education state investment fund.
Swinburne's vice-chancellor and president Professor Pascale Quester said the initiative brings "people and technology together" for a "better world".
"Working closely with the aerospace industry, AIR Hub will create innovative materials and manufacturing processes for passenger planes, air cargo, as well as the space industry," Professor Quester said.
The hub will enable collaboration with industry leaders for decreasing rocket launch costs by light-weighting and automating the production of space systems.
"Light-weighting the manufacturing of parts to achieve better fuel efficiency and handling, and faster production could save thousands of dollars per launch," the press release said.
Local launches have previously been inhibited by significant manufacturing costs and a lack of government support; but since the Morrison administration began in 2018, $700 million – and counting – has been invested into the space industry.
Swinburne said the hub would open up business opportunities for home-ground Australian companies among a "lucrative global space" industry.
In September, Swinburne joined 30 other companies and universities to push a $150 million bid to the federal government to establish three space facilities in Queensland.
The group is proposing to enhance homegrown capabilities through the Modern Manufacturing Initiative (MMI) Collaboration Stream – a $1.3 billion project announced in 2020.
Announcing the AIR hub, Victorian Treasurer Tim Pallas said, "developing ground-breaking technology in our own backyard will position Victoria as a world leader in the aeronautical industry."
The hub will also boost local aerospace innovations, such as electrical vertical take-off and landing vehicle's (eVTOL) – or flying cars.
The industry is expected to be worth $1.5 trillion by 2040, accelerated by increasing pressure for sustainable aviation.
As part of the process, AIR Hub will utilise artificial intelligence, augmented reality, virtual reality, machine learning and robots to develop aerostructures for these innovations.
"Unmanned aerial vehicles or drones could travel further to deliver supplies to remote places, and eVTOL could become the future in a 'flying Uber' concept of transportation," the release added.
Melbourne-based start-up Skyportz – which is set to develop air taxi landing ports in Melbourne – announced in September a slew of new partnerships to support the entrance of eVTOL vehicles into the Australian market.
Skyportz is currently working with property owners to establish the landing infrastructure required for the introduction of air taxis in Melbourne.
The company said it is focused on introducing a range of Skyportz locations, from existing helipads and airports, on to key suburban and urban locations such as business parks, shopping centres, industrial sites and greenfield city fringe developments.
AIR Hub is backed by several aerospace and space giants, including Boeing, Quickstep, CableX, Furnace Engineering, Shoal and Marand Precision Engineering.
It's also in partnership with research leaders CSIRO, Monash University and Germany's University of Stuttgart and ARENA 2036 combining with Swinburne's research teams.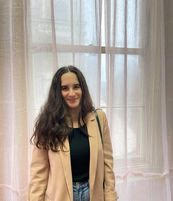 Bella Richards is a journalist who has written for several local newspapers, her university newspaper and a tech magazine, and completed her Bachelor of Communications (Journalism) at the University of Technology Sydney in 2020. She joined Momentum Media in 2021, and has since written breaking news stories across Space Connect, Australian Aviation and World of Aviation.
You can email Bella on: [email protected]
Receive the latest developments and updates on Australia's space industry direct to your inbox. Subscribe today to Space Connect here.