On offer is a set of scholarship and prize programs valued at more than $300,000 for primary grade students to young researchers, providing education opportunities to grow the sector from the grassroots.
It comes a week after Prime Minister Scott Morrison announced an additional $65 million of funding for the industry, to which a key element was facilitating more career opportunities.
"The ATSF has provided diverse education opportunities for students and young researchers across Australia, generating more than half a million dollars in scholarships, prizes and awards," said CEO Nicola Sasanelli AM.
The foundation was named to honour the Australian-born aerospace engineering veteran, Andy Thomas, who took part in four NASA missions. The foundation serves to drive Australia's space activities through advocating for education and research. 
On top of the nine programs is funding from a company in the Netherlands which is supplying earth observation technology to the Kanyini Australian Satellite – South Australia's first satellite set to be launched this year.
Key targets of the foundation are the stimulation of support for space as a platform for innovation and economic growth, support for education and training from primary to tertiary levels, generation of career opportunities, and to promote space as a domain for international cooperation and peaceful co-existence.
The fund was inaugurated in 2020, and last year it saw over 200 students involved in the program, over 50 teachers engaged in the educational programs and $238,000 funded into scholarships, awards and prizes. 
A vital part of Australia's civil space strategy over the next decade is creating 20,000 more jobs.
However, last year, a report headed by SmartSat Cooperative Research Centre (CRC) and the Australian Space Agency found that the nation suffers from major skill shortages, hindering long-term growth.
The report was conducted in July and found that out of 319 skills used in Australia's space industry, all but nine experienced some level of shortage.
An additional 86 were identified as skills requiring more attention due to imminent demand and insufficient training providers.
"Skill shortages are affecting the space industry globally and represent potential growth areas for Australia as a provider of skills training," the report said.
Shortages such as these are also found in the aviation industry, especially amid the pandemic, and are driving increased funding across the sector.
Despite this, ATSF chair Michael Davis AO said that there is "no doubt" young people in Australia are interested in space, and the foundation is "making a tangible contribution" to a "highly skilled, STEM-educated workforce".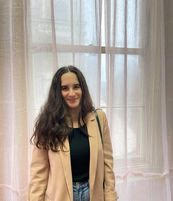 Bella Richards is a journalist who has written for several local newspapers, her university newspaper and a tech magazine, and completed her Bachelor of Communications (Journalism) at the University of Technology Sydney in 2020. She joined Momentum Media in 2021, and has since written breaking news stories across Space Connect, Australian Aviation and World of Aviation.
You can email Bella on: [email protected]
Receive the latest developments and updates on Australia's space industry direct to your inbox. Subscribe today to Space Connect here.