Northern Virginia-based SpaceLink chose Axiom due to its connections with NASA, and its pioneering work in the growing space sector, as the company is building modules on the International Space Station to eventually break away for commercial use.
The partnership is slated to be part of the 2024 launch, which will see SpaceLink's relay system of satellites provide high-capacity connectivity for commercial and government space missions.
SpaceLink will use a 10 gigabit per second optical terminal to exchange real-time voice, video and data between the ISS crew and the ground from low-Earth orbit (LEO).
"Team members who bring years of ISS experience to Axiom have made Axiom the ideal partner for our demonstration," said David Bettinger, SpaceLink CEO.
"As with many developments that begin with government support, commercial space stations and the networks that serve them are the future."
As implementation partner, Axiom will leverage its expertise in working with NASA and the ISS to support mission integration, launch and SpaceLink operations.
It will also work as a liaison with NASA and lead safety reviews to ensure SpaceLink hardware meets the requirements for the ISS, according to the company.
Relay satellites are technology that transmit data from the ground and space interchangeably.
NASA said that satellites in orbit cannot pass along their information to Earth without a clear view of the ground – that is where a relay satellite comes into play.
NASA's version is the Tracking and Data Relay Satellite (TDRS), which sits around 35,400 kilometres above Earth and transmits information to the grounds at White Sands, New Mexico or Guam Island.
SpaceLink, however, wants to "pick up" where the TDRS "leaves off", and reach "beyond with unprecedented capacity" compared with any other technology on the market.
"[By] using both RF (radio frequency) and optical links to the relay satellites, and laser crosslinks to route traffic to any SpaceLink ground entry point and on to the user's mission operations centre," the company said.
Inter-satellite links between relay satellites allow data to transfer to wherever the customer wants it on Earth, without "landing" elsewhere, according to SpaceLink.
"High-speed communication will be a critical component for the future where people live and work in space," said Axiom president and CEO Michael Suffredini.
"Axiom looks forward to collaborating with SpaceLink and supporting its relay network, beginning with this important demonstration on the ISS."
As low-Earth orbit continues to become more accessible, reliable connectivity is now crucial to successful operations in space.
Last August, SpaceLink announced it was selected by the Center for the Advancement of Science in Space (CASIS) for a demonstration to validate its data relay technology, which is now being fully executed.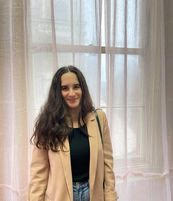 Bella Richards is a journalist who has written for several local newspapers, her university newspaper and a tech magazine, and completed her Bachelor of Communications (Journalism) at the University of Technology Sydney in 2020. She joined Momentum Media in 2021, and has since written breaking news stories across Space Connect, Australian Aviation and World of Aviation.
You can email Bella on: [email protected]
Receive the latest developments and updates on Australia's space industry direct to your inbox. Subscribe today to Space Connect here.