According to Minister for Science and Technology Melissa Price, the agreement will boost Australia's contribution of EO technology into the space market.
The partnership was signed at the 37th Space Symposium in Colorado, and comes a week after the federal government announced it will build and launch four new sovereign EO satellites from 2024.
"The United States has long been a global leader in land imaging from space. In fact, their data has been helping Australians for decades," Minister Price said.
"This signing is the first step toward Australia contributing to and enhancing this critical network for the benefit of both our nations.
"For us to unleash the full power of Earth observation, we need to work with our closest international partners to share data and learn from one another".
Using satellites to monitor changes on Earth is critical to being prepared for land changes and weather events – such as the 2019-20 bushfires, and the current flooding crisis.
In January, the Australian Academy of Science warned the nation's reliance on international EO capabilities means the country would only receive an hour's warning of a major space weather event.
With limited warning, operations such as power distributions, aviation, satellites and radio communications would be greatly impacted, but recent investments from Australia into EO satellites will reduce these risks.
The partnership will also allow Australia to contribute to NASA's Climate Absolute Radiance and Refractivity Observatory-Pathfinder (CLARREO-PF) mission, which began in 2016.
The mission will help researchers better understand Earth's changing climate through taking "highly accurate" measurements of sunlight reflected by the Earth and moon and will be "five to 10 times" more enhanced than existing sensors, according to NASA.
With this new partnership, Australia's satellites being developed under the National Space Mission could complement CLARREO-PF, the government said.
The head of the Australian Space Agency, Enrico Palermo, said that this signing will take the nation from a "consumer to a contributor" of Earth observation data.
"By working with the United States and other international partners, we can not only secure future supply of essential EO data, but we can also learn and develop capability that will support the growth of the Australian space sector."
NASA's Deputy Administrator Pam Melroy signed the agreement on behalf of the United States at the globally attended event.
"We are pleased to complement and strengthen the value of our CLARREO-PF mission and global Earth observations through this statement of intent to continue our strong partnership in space with Australia."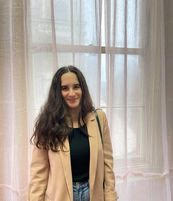 Bella Richards is a journalist who has written for several local newspapers, her university newspaper and a tech magazine, and completed her Bachelor of Communications (Journalism) at the University of Technology Sydney in 2020. She joined Momentum Media in 2021, and has since written breaking news stories across Space Connect, Australian Aviation and World of Aviation.
You can email Bella on: [email protected]
Receive the latest developments and updates on Australia's space industry direct to your inbox. Subscribe today to Space Connect here.