It comes as the academy today has proposed a 10-year plan to invest further into an Earth observation satellite program, which includes the recommendation to develop a national program of space weather research.
Using satellites to monitor changes on Earth is critical to being prepared for land changes and weather events, such as the 2019-20 bushfires.  
But for years Australia has relied on international partnerships for satellite access, meaning there is no guarantee it will be readily available, which is not sufficient according to the experts.
"A major space weather event with catastrophic impacts on the global economy is likely within our lifetimes, however, Australian research can greatly improve our predictive capability," said Professor Fred Menk, the chair of the executive working group developing the plan.
Professor Menk also Chairs the Academy's National Committee for Space and Radio Science.
"Meeting Australia's future Earth observation needs requires appropriate sovereign capability including enhanced science, observations, analysis and modelling capability," he added.
According to the academy, Australia's current satellite capability means the nation would only receive an hour's warning of a major space weather event.
With limited warning, operations such as power distributions, aviation, satellites and radio communications would be greatly impacted.
The 10-year plan recommends that Australia develop a national research priority in space science that aligns with civil and defence requirements, a lead scientist role is established at the Australian Space Agency and commitment to ongoing investment in a space program.
"Australia must have a space industry of its own – one that we can turn into a high-tech manufacturing, knowledge-based, research supported, export industry in a world hungry for it," says Professor Menk.
While Australia has not rushed with developing its own satellite capabilities, the nation has begun ramping up investments in recent years, especially with JP9102.
JP9102 is the name for the $3 billion project to create a new military satellite communication capability for Australia.
It's hoped it will eventually reduce the country's reliance on the United States' defence capabilities, including the US military's Wideband Global SATCOM (WGS).
Contenders for the contract include Airbus and Team Maier, Lockheed Martin, Boeing, and Team AUSSAT – comprised of companies including Optus, Thales and Raytheon.
In November, the Australian Space Agency also released a roadmap to boost sovereign Earth observation capabilities.
The roadmap falls under the ASA's mission to triple the size of the sector to $12 billion, creating an additional 20,000 jobs by 2030.
It is categorised into four phases, including assessing and identifying opportunities Australia has, setting strategic targets to reach by 2030, devising pathways with developed action plans and implementing and monitoring the progress of those plans.
The academy said that stronger investment into a homegrown satellite program will mitigate future risks of climate change and maintaining economic growth.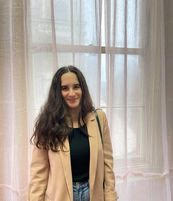 Bella Richards is a journalist who has written for several local newspapers, her university newspaper and a tech magazine, and completed her Bachelor of Communications (Journalism) at the University of Technology Sydney in 2020. She joined Momentum Media in 2021, and has since written breaking news stories across Space Connect, Australian Aviation and World of Aviation.
You can email Bella on: [email protected]
Receive the latest developments and updates on Australia's space industry direct to your inbox. Subscribe today to Space Connect here.