According to a US official who spoke to the Financial Times, the new satellite technology would connect existing surveillance centres in Singapore, India and the Pacific to track illegal fishing and other maritime crimes.
The spy system would be deployed to counter China's growing illegal activity in the Pacific region from space – and according to the official, the nation is responsible for 95 per cent of the unlawful maritime practices.
It is slated to be announced at a summit in Tokyo, by representatives from the Quad, including Japan, India, the US and Australia.
The Quad is an alliance created in 2007 between the nations for collaborating on military, technology and supply chain capabilities.
"We're going to provide a global capacity that will link the systems together to be able to track illegal shipping for the first time," the official told the FT.
It would also be able to monitor illegal fishing even when boats have turned off the transponders that are normally used to track maritime vessels.
"China has become the world's largest perpetrator of illegal fishing," said Charles Edel, Australia chair at Center for Strategic and International Studies, a US think tank.
"They have drastically depleted global fish stocks and undermined traditional livelihoods of many countries, so any steps taken to track, identify and curb such activity would have environmental and security benefits for the region."
The new system will form one part of the soon-to-be launched "Partners of Pacific" initiative, which will be led by the US, Japan, South Korea, Australia, New Zealand, the UK and France.
Other satellites on the market can provide similar capabilities, like the Kleos Constellation, which can geolocate frequency transmissions to help detect drug and people smuggling, border security challenges and illegal fishing, but this will be the first to link surveillance technology across the globe as a collective effort to curb growing maritime crimes. 
It comes amid the growing tensions between allies of the Pacific who fear the recent Solomon Islands-China security pact is evidence of East Asia's growing military influence in the region. 
"We're just asking people in the region to remember that the US and our partners and allies have been the partner of choice on security and peace implementation since the end of World world [War] Two," said another US state department official.
Other plans under the initiative will also include aiding the Pacific Islands on climate change efforts.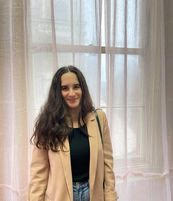 Bella Richards is a journalist who has written for several local newspapers, her university newspaper and a tech magazine, and completed her Bachelor of Communications (Journalism) at the University of Technology Sydney in 2020. She joined Momentum Media in 2021, and has since written breaking news stories across Space Connect, Australian Aviation and World of Aviation.
You can email Bella on: [email protected]
Receive the latest developments and updates on Australia's space industry direct to your inbox. Subscribe today to Space Connect here.