DARPA's Strategic Technology Office selected SpaceLink to participate in the Space-Based Adaptive Communications Node program, which aims to increase the connectivity between commercial and government satellites.
As part of the program, SpaceLink and other contributors will work with the Defense Advanced Research Projects Agency (DARPA) to research and establish new protocols to oversee interaction between commercial communications satellite constellations and the US Department of Defense's satellite systems.
The program will facilitate an interconnected space-to-space future.
The DARPA contract comes after SpaceLink was selected to work with the US Army on the development of its SATCOM system.
Between the DARPA contract and the deal with the US Army Space and Missile Defence Command, SpaceLink is significantly expanding its interoperability with US government and military space systems and assets.
SpaceLink, a wholly owned US subsidiary of Electro Optic Systems, is currently building a constellation of medium-Earth orbit relay satellites to enhance communication times between spacecraft in orbit and ground users through optical inter-satellite links.
"DARPA's Space-BACN program is well-aligned with our mission to provide continuous high capacity, real-time links to deliver data from space to the warfighter," David Nemeth, senior vice president of Systems Engineering at SpaceLink, said.
"DARPA's vision of interoperability will unlock the value of the proliferating commercial remote sensing constellations for US government agencies. We are gratified to share our technical insights with regard to command and control and API development."
Under the contract, SpaceLink will support DARPA by using its technical insights to help create an application program interface as well as algorithms in the Space-BACN's Technical Area 3.
A release from SpaceLink has stated that the agreement will also provide the opportunity to also help research the deployment and use of Space-BACN reconfigurable optical communications terminals.
SpaceLink is expected to partner with Parsons Corporation, coupling Parson's enterprise scheduling and tasking software with SpaceLink's optical relay network.
It is hoped that the collaboration between the two will enable the development of space-to-space optical communications terminals, which can be modified on-orbit to adjust to the different optical standards employed across various satellite systems.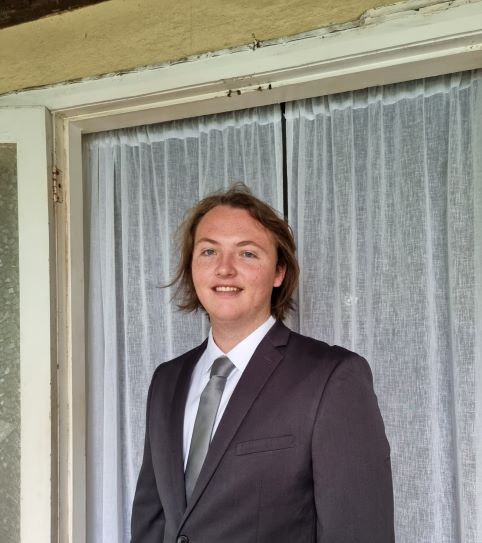 Liam McAneny is a journalist who has written and edited for his University International Relations journal. He graduated with a Bachelor of Arts (International Relations) and Bachelor of Laws from the University of Wollongong in 2021. He joined Momentum Media in 2022 and currently writes for SpaceConnect and Australian Aviation. Liam has a keen interest in geopolitics and international relations as well as astronomy.

Send Liam an email at: [email protected]
Receive the latest developments and updates on Australia's space industry direct to your inbox. Subscribe today to Space Connect here.