The agreement will see Momentus deploy and position the CUAVA-2 CubeSat into low-Earth orbit (LEO) from its Vigoride Orbital Service Vehicle after launching on a SpaceX Falcon 9 rocket.
Momentus is a commercial space company specialising in space infrastructure services and in-space transportation and orbital deployments.
CUAVA-2 is the second iteration of the CUAVA organisation's CubeSat program. CUAVA as an organisation is the Australian Research Council's training centre for CubeSats, uncrewed aerial vehicles (UAVs) and their applications.
Funded by the Australian government via the Australian Research Council, CUAVA is based at the University of Sydney's Camperdown campus.
The Sydney University-based CUAVA works closely with industry and academic partners on several research topics, including advanced manufacturing, UAVs, and commercial space projects.
Their main focus over the past few years has been the development of advanced CubeSat systems, culminating in the launch and subsequent deployment of the CUAVA-1 Satellite in 2021.
CUAVA-2 will implement the lessons learned from the first deployment, as well as doubling in capacity from CUAVA-1's 3U, up to 6U.
The new and updated CUAVA-2 will carry two primary payloads, a hyperspectral imager developed by the Space Photonics Group at Sydney University and a GPS reflectometry payload developed by the Australian Centre for Space Engineering Research at the University of New South Wales.
Aside from the two primary science payloads, CUAVA-2 will carry several secondary payloads, as well as selected "technology demonstrations". Among these include a charge exchange thruster, a wide field-of-view CROSS star tracker, an Electron Density and Debris Instrument, an Electro Permanent magnetorquer, an in-orbit test payload of advanced solar cells, and a radiation counter and data over power-bus payload.
All of the secondary payloads and technology demonstration payloads were developed at the University of Sydney.
Director of CUAVA, Professor Iver Cairns, spoke about the deal and the push by the whole team to get to this stage.
"The CUAVA-2 CubeSat is the culmination of several years of hard work by the satellite team and our partners," Cairns said.
"We are looking forward with great excitement to the launch with Momentus, and to gathering unique data from the many advanced payloads and technology demonstrators on CUAVA-2 once in orbit."  
Momentus CEO John Rood also commented on the deal between the two.
"Innovation and pushing the boundaries of technology is what we love to do at Momentus. We look forward to supporting CUAVA's mission to use leading-edge capabilities in space to improve life on Earth."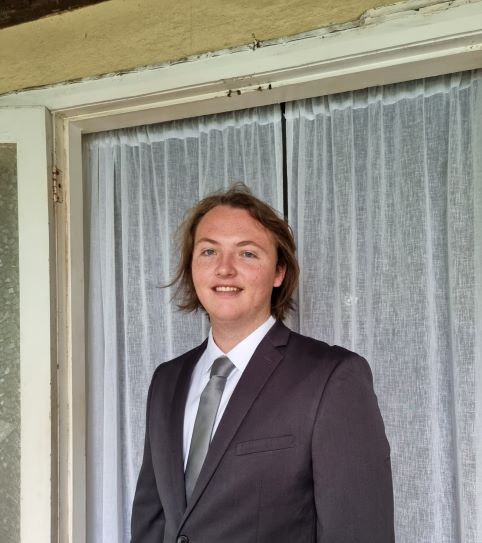 Liam McAneny is a journalist who has written and edited for his University International Relations journal. He graduated with a Bachelor of Arts (International Relations) and Bachelor of Laws from the University of Wollongong in 2021. He joined Momentum Media in 2022 and currently writes for SpaceConnect and Australian Aviation. Liam has a keen interest in geopolitics and international relations as well as astronomy.

Send Liam an email at: [email protected]
Receive the latest developments and updates on Australia's space industry direct to your inbox. Subscribe today to Space Connect here.