The launch contract will see the WS-1 CubeSat blast-off into orbit aboard the SpaceX Transporter-9 mission before being deployed to its intended low-Earth orbit (LEO) from a Momentus Vigoride orbital service vehicle.
The Waratah Seed Consortium is an industry-spanning effort to bring together multiple different groups with academic institutions and corporate partners banding together with government support.
Currently, the group consists of a partnership between CUAVA, based at the University of Sydney, ACSER at UNSW, Saber Astronautics, Delta-V NewSpace Alliance, Macquarie University and the University of Technology Sydney.
The NSW government has also thrown its support behind the project, with the Minister for Enterprise, Investment and Trade Alister Henskens praising the project and emphasising the need to support start-ups.
"NSW is Australia's leader in space research, with more than a third of the country's space start-ups calling NSW home. Supporting space start-ups helps drive long-term economic growth and ensures we remain at the forefront of emerging space technologies. Through this mission, we're giving our space start-ups a pathway to space."
The Waratah Seed WS-1 mission is set to carry a variety of payloads that were determined by an open competition run in 2021.
Designed to support NSW-based space start-ups and help them demonstrate the capabilities of their technology in a real space environment, the competition ran through several months in 2021 and produced four winners.
The first winner, EurokaPower, put forward a design for next-generation solar cells incorporating perovskite which will significantly improve efficiency. EurokaPower is a start-up that began its life at the University of Sydney and is now aiming to develop advanced solar panels to be manufactured here in Australia.
Spiral Blue was the second company that submitted a winning design, entering a space edge computing system for the competition. The computer provides dedicated data processing that is capable of intense computation and is able to use machine learning algorithms while on board the satellite.
Sensors and various subsystems for a robot arm being developed by Sperospace will travel aboard WS-1, with the company intending to eventually produce a machine that can perform in-orbit satellite maintenance and debris removal.
The final competition-winning payload travelling on WS-1 will be an experimental advanced meta-material that is designed by the company Dandelions. The material uses natural fibres, including flax and hemp to replace carbon fibre as spacecraft insulation in an effort to source more affordable materials.
Aside from the competition winners, the WS-1 CubeSat is also expected to carry several commercial payloads, although these have yet to be announced.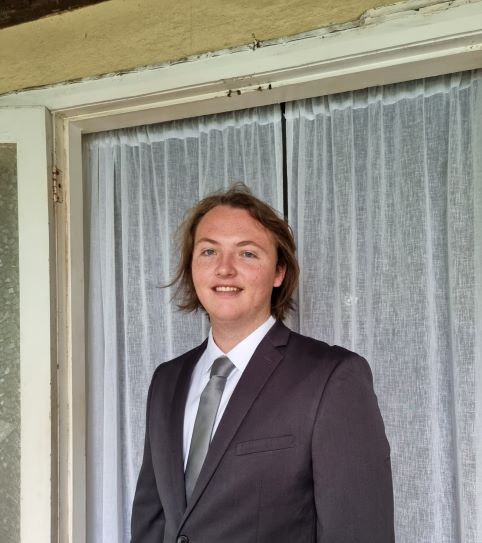 Liam McAneny is a journalist who has written and edited for his University International Relations journal. He graduated with a Bachelor of Arts (International Relations) and Bachelor of Laws from the University of Wollongong in 2021. He joined Momentum Media in 2022 and currently writes for SpaceConnect and Australian Aviation. Liam has a keen interest in geopolitics and international relations as well as astronomy.

Send Liam an email at: [email protected]
Receive the latest developments and updates on Australia's space industry direct to your inbox. Subscribe today to Space Connect here.