The "SWOT" satellite is short for surface water and ocean topography and was designed and built in the famous NASA Jet Propulsion Laboratory in California.
Dr Benoit Legresy from the CSIRO and Dr Christopher Watson from the University of Tasmania are both set to play an integral role in the satellite's operation.
The pair will be responsible for ensuring the data being sent back by the SWOT satellite is accurate and comprehensive.
To do this, Legresy and Watson will cross-check all of the data received by the SWOT satellite against readings obtained by a series of instruments placed in the Bass Strait.
Their goal is to ensure that the data they are receiving from SWOT matches the readings that they are obtaining from the instruments, as well as lining up with known historical data and science regarding the focus areas.
Watson spoke about the work he and Legresy were doing and why it was so critical.
"It's such a new way of observing the ocean that we need to really compare in-situ data — data we go out in Bass Strait to collect, as with other sites dotted around the globe — to be able to check the satellite is working as we expect it.
"It's taken literally decades to get a mission like this to fly, which is really exciting," he said.
"There's certainly a whole lot of people around the world with their fingers crossed for this thing to launch safely and successfully, that's for sure."
Legresy and Watson's work will be at its most critical during the early months of SWOT's orbit. By calibrating the instrument and ensuring accuracy early, SWOT will be able to get on to producing actionable data faster.
The data that SWOT will provide once it is fully functioning and verified by Watson and Legresy will provide invaluable climate data for scientists.
SWOT will be capable of surveying nearly the entirety of the Earth's water sources, tracking data such as the height of oceans, rivers and lakes and providing detailed information about changing ocean functions.
The satellite will survey all of Earth's surfaces at least once every 21 days. The technology onboard SWOT will also allow data to be gathered about hard-to-access lakes, reservoirs, and rivers that have not been observed before.
The key metrics being measured by SWOT include the water volume and flow rate of these bodies of water, as well as information about how the ocean is absorbing atmospheric heat and carbon dioxide.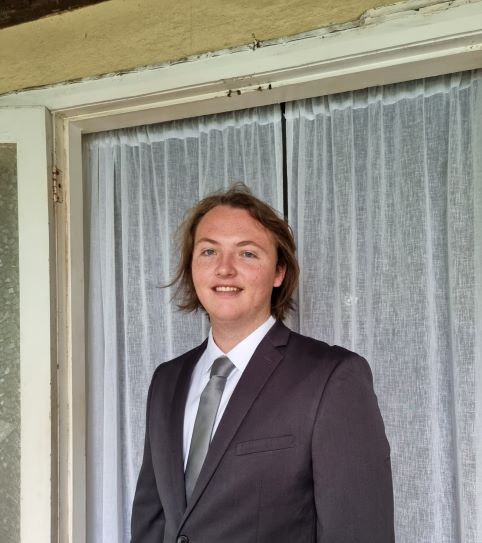 Liam McAneny is a journalist who has written and edited for his University International Relations journal. He graduated with a Bachelor of Arts (International Relations) and Bachelor of Laws from the University of Wollongong in 2021. He joined Momentum Media in 2022 and currently writes for SpaceConnect and Australian Aviation. Liam has a keen interest in geopolitics and international relations as well as astronomy.

Send Liam an email at: [email protected]
Receive the latest developments and updates on Australia's space industry direct to your inbox. Subscribe today to Space Connect here.