The achievement comes shortly after Starlink finally became available across the entirety of Australia, with the Kimberley region the last area in the country for the service to become available.
Starlink boasts the ability to offer users high-speed broadband internet service in remote locations. This has been particularly useful in countries such as Australia, where the infrastructure necessary for high-speed broadband connections is non-existent.
In a nation as large as Australia, rural communities have for years suffered from patchy or outright non-existent internet coverage. Starlink has been taken up by farmers and other rural dwelling citizens across the country.
There are also hopes that the service will improve digital access to remote communities that have increasingly suffered from "digital exclusion" in an increasingly modern world dependent on internet access.
Although the roll-out of Starlink across Australia has been welcomed by those in remote and rural communities, it still comes with a premium price tag.
The service currently costs $139 per month, a price tag that is significantly higher than what those in metropolitan and regional areas pay for internet access.
The monthly price tag is in addition to the up-front fee of $400 that users must pay for the Starlink satellite dish.
But for those with access to the newly introduced service, they say the service is worth paying the extra money.
"Compared to what we were paying three years ago, and all the systems we had to trial and test, I'm quite happy to pay $140 a month," said Peter Thompson, a cattle farmer in rural Queensland.
After years of using cobbled together internet solutions involving various workarounds and relying on multiple interconnected Wi-Fi boosters and mobile hotspots, Thompson is relieved to have a single solution that works for him and his business.
"Put simply, it's bloody fantastic," he said.
Starlink currently has over 3,300 satellites in-low Earth orbit (LEO) with coverage that spans a significant portion of the world. Coverage is still yet to be rolled out across the entirety of Africa and large parts of Asia and South America.
The company plans to continue to launch more satellites to boost its existing infrastructure. Earlier this month, they received approval from the US Federal Communications Commission to deploy another 7,500 satellites at altitudes of 525, 530, and 535 kilometres, respectively.
These satellites will form part of the "second generation" of Starlink's satellite internet service.
Starlink's original submission to the FTC asked for permission to launch nearly 30,000 of its LEO satellites. While they did not succeed in getting approval for the whole tranche of satellites, a further 7,500 should significantly boost the reach and capacity of the service.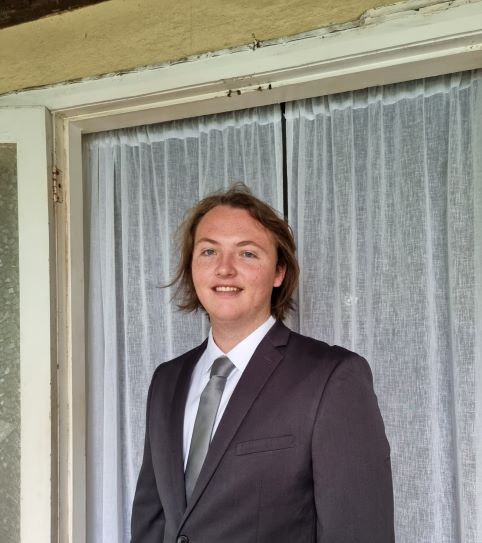 Liam McAneny is a journalist who has written and edited for his University International Relations journal. He graduated with a Bachelor of Arts (International Relations) and Bachelor of Laws from the University of Wollongong in 2021. He joined Momentum Media in 2022 and currently writes for SpaceConnect and Australian Aviation. Liam has a keen interest in geopolitics and international relations as well as astronomy.

Send Liam an email at: [email protected]
Receive the latest developments and updates on Australia's space industry direct to your inbox. Subscribe today to Space Connect here.