Starlink uses low-orbit satellites to provide download speeds of up to 200Mb/s to users – far quicker than the 25-30Mb/s typically provided by its higher-orbit rivals.
It will also allow strong coverage across the entire grounds, rather than being confined to one home.   
The pilot program is being run by Connected Farms, and its chief executive, Tom Andrews, said he believed he was the first to provide the service in Australia for agricultural purposes.
"The latency is typically 700 to 900 milliseconds and we're reducing that to between 20 to 50 milliseconds," Andrews told the ABC. "It's quite game-changing."
"This pilot with Starlink means that Connected Farms is able to offer affordable mobile coverage to farmers in regional Australia."
Starlink launched in Australia last year but is still in the trial stage. Equipment currently costs $709 upfront plus $100 shipping, with unlimited data plans costing $139 per month.
Its speed advantage comes from using satellites lower in the sky and closer to earth – around 500 kilometres up compared to more than 30,000km.
Starlink is targeting a network of 10,000 satellites to provide global coverage, though has currently only deployed around 1,800. It's only available in selected areas of the US, Canada, the UK, France, Germany, Austria, the Netherlands, Ireland, Belgium, Switzerland, Denmark, Portugal, Australia and New Zealand.
A new SpaceX rocket will deploy another 49 Starlink satellites on Wednesday at 11:04am AEDT. The launch was originally scheduled for 24 hours prior but was delayed due to weather conditions at the launch site. You can watch the launch using the video link below.
Last week, Space Connect Online reported how SpaceX's third rideshare program mission blasted off on Thursday, carrying 105 small satellites into orbit for commercial and government customers. 
Transporter-3 launched on top of the company's workhorse Falcon 9 two-stage rocket on 13 January at 10:25am EST from Space Launch Complex 40 at Cape Canaveral Space Force Station in Florida.
It marked the 10th launch and landing for the Falcon 9 booster, and since its first in 2010, has paved the way for reusable rocket technology.
It has been the rocket used for previous milestone launches, such as Crew Demo-2, ANASIS-II, CRS-21, Transporter-1 and five Starlink missions, SpaceX says.  
Onboard this blast-off included commercial and government spacecraft such as CubeSats, microsats, PocketQubes and orbital transfer vehicles.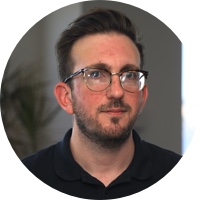 Adam is a journalist who has worked for more than 40 prestigious media brands in the UK and Australia. Since 2005, his varied career has included stints as a reporter, copy editor, feature writer and editor for publications as diverse as Fleet Street newspaper The Sunday Times, fashion bible Jones, media and marketing website Mumbrella as well as lifestyle magazines such as GQ, Woman's Weekly, Men's Health and Loaded. He joined Momentum Media in early 2020 and currently writes for Australian Aviation and World of Aviation.
Receive the latest developments and updates on Australia's space industry direct to your inbox. Subscribe today to Space Connect here.