The aerospace giant has formed "Team Maier", made up of IT and cyber security company Willyama, engineering and utilities provider UGL, satellite technology manufacturer Blacktree Technology and global tech giant Microsoft.
JP9102 is name for the $3 billion project to create a new military satellite communication capability for Australia. It's hoped it will eventually reduce the country's reliance on the United States' defence capabilities, including the US military's Wideband Global SATCOM (WGS).
Other contenders in the frame include Airbus and Team Maier, Lockheed Martin, Boeing, and Team AUSSAT – comprised of companies including Optus, Thales and Raytheon.
Airbus told Defence Connect it has committed to producing workshare and export opportunities for Australian SMEs, helping to create jobs and foster technology transfer and innovation.
Martin Rowse, Airbus' strategic campaign lead and key account manager for space, added the company's Australian Industry Capability (AIC) proposition would extend beyond supply-chain engagement in the delivery process.
"We see AIC as the end point of the project, not the beginning," he told Defence Connect.
"We don't see it as a tokenistic supply chain approach."
Rowse said Team Maier's AIC network would retain core responsibilities for the sustainment of the military SATCOM after the project achieves final portability capability.
"This is not about Airbus building Airbus presence in Australia, this is about how we support all the existing Australian companies and universities in growing for the next 10, 15, 20 years," he continued.
According to Rowse, Airbus has engaged in over 1,000 hours of collaborative discussions with Team Maier partners to iron out the group's strategy.
Australian firms and academic institutions make up the lion's share of approximately 40 agreements entered into since Airbus launched its bid.  
If successful, Airbus will build on the Skynet 6A network, currently being developed for the United Kingdom's multibillion-dollar military SATCOM program.
The Skynet 6A is expected to be enhanced to meet the ADF's bespoke requirements.
The ADF currently taps into Skynet 5 to access the WGS for its military operations, with the switch to a Skynet 6A variant tipped to enable a smoother transition.
"What we bring is battle experience, literal battle experience through Iraq and Afghanistan and supporting UK and allied troops in conflicts around the world for the last 20 years," Rowse said.
"… Australia would have that balance between cutting-edge innovation and heritage, and that's key."
According to Rowse, opting into Airbus' existing Skynet network would also enable Defence to bypass the United States' Internal Traffic in Arms Regulations (ITAR), which would need to be met if a US-based offering is selected.
"The ADF has to ask permission when they want to certify new terminals, they can't do that under the current set-up," he said.
"If there's high ITAR on that solution, they'll still have to go through that request loop.
"We see that as an incumbrance to sovereignty because that means Australian companies don't play on a level playing field."
The JP9102 tender closed on 10 January, with the Commonwealth government now considering submissions ahead of the next phase of the selection process.
Space Connect earlier reported how Lockheed Martin was basing its bid on offering a superior product to rivals, while Boeing lauded the features of its latest satellite communications platform.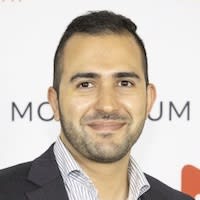 News Editor – Defence and Cyber, Momentum Media
Prior to joining the defence and aerospace team in 2020, Charbel was news editor of The Adviser and Mortgage Business, where he covered developments in the banking and financial services sector for three years. Charbel has a keen interest in geopolitics and international relations, graduating from the University of Notre Dame with a double major in politics and journalism. Charbel has also completed internships with The Australian Department of Communications and the Arts and public relations agency Fifty Acres.
Receive the latest developments and updates on Australia's space industry direct to your inbox. Subscribe today to Space Connect here.