The Adelaide-based company installed its "Neumann Drive", which uses a solid metallic molybdenum propellant in its thruster systems, on the Skykraft satellite, which will be launched from the US in mid-June after undergoing final testing.
Neumann has said its electric technology is simpler than traditional chemical propulsion methods and allows for the potential for spacecraft to be effectively refuelled and deorbited easier.  
"In the rapidly evolving new space economy, there is a growing need for better propulsion. Whether it is deorbiting at the end of a mission's life, navigating into the most effective orbit, or manoeuvring away from growing space junk, we are seeing an increasing demand for our products," said Neumann Space's chief executive officer , Herve Astier.
"We are pleased to be working with Skykraft, a fellow Australian space company working to commercialise technology for the benefit of global customers. We look forward to demonstrating in space the sovereign capability that Neumann Space has developed and the benefits of using a propulsion system that is safer, more efficient, and easier to operate."
Adelaide-based Neumann Space manufactures both CubeSat and SmallSat propulsion systems, with Skykraft's satellite employing the CubeSat product. Dr Michael Frater, CEO of Skykraft, says this is the first time the Neumann Drive has been integrated onto a satellite.
"Skykraft is pleased to be able to carry payloads like the Neumann Drive to enable them to achieve crucial space heritage. Through this activity, Skykraft supports innovation in the broader Australian space community and has the opportunity to work with our world-leading companies," he said.
Skykraft in January launched a constellation of five satellites with SpaceX, with the ultimate aim of providing space-based air traffic management, and this month signed a memorandum of understanding with air traffic control body Airways New Zealand to collect data on aircraft movement and test it against Airways' own data.
Skykraft is looking to combine air traffic surveillance and very high frequency (VHF) radio communications in a global space-based service that will extend VHF into areas still using older technology.
The collaboration will help develop the "next generation" of air traffic management, said Airways New Zealand's general manager air traffic services, Katie Wilkinson.
"We look forward to contributing our experience managing one of the largest airspace regions in the world and to exploring how we can integrate space-based air traffic management with our existing infrastructure," she said.
"Skykraft's satellite-based VHF radio communication system will be a key element in the proof-of-concept process and has the potential to create a step change for aviation."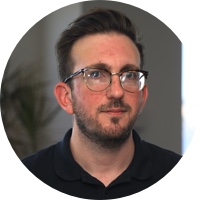 Adam is a journalist who has worked for more than 40 prestigious media brands in the UK and Australia. Since 2005, his varied career has included stints as a reporter, copy editor, feature writer and editor for publications as diverse as Fleet Street newspaper The Sunday Times, fashion bible Jones, media and marketing website Mumbrella as well as lifestyle magazines such as GQ, Woman's Weekly, Men's Health and Loaded. He joined Momentum Media in early 2020 and currently writes for Australian Aviation and World of Aviation.
Receive the latest developments and updates on Australia's space industry direct to your inbox. Subscribe today to Space Connect here.