Space Edge One (SE-1), which Spiral Blue says is the most powerful space-edge computer ever built, launched aboard a Space-X Falcon 9 with Argentinian satellite operator Satellogic on 3 January, and is now sending back initial data.
According to Spiral Blue, it can use AI technology to process "massive amounts of data" in real time.
"After many years and multiple launches, we've finally got operational data back from space for one of our missions," said Spiral Blue chief executive officer Taofiq Huq.
"This is a huge milestone for Spiral Blue as a space company and a validation of the massive effort that our team has put into space edge computing over the years."
SE-1 is the first NVIDIA Xavier NX-based AI device to be operational in space and will allow customers to run their existing code in space without a compiler, cutting time to orbit.
Its proprietary machine-learning applications include vessel detection, cloud clipping, canopy mapping, fire severity, and water body mapping.
The company says the computing power and AI capabilities of SE-1 will allow for better decision making and increased productivity.
Spiral Blue has previously launched three prototype Space Edge Zero (SEZ) computers, which introduced a technology that is currently unavailable to Earth observation satellites.
"Traditionally, Earth observation data is downloaded into a raw format from Earth observation satellites and must then be heavily processed on Earth into a format useful to non-technical decision makers," the company said.
"The SEZ ensures only the information needed by the end user is delivered, improving the efficiency of satellites, making Earth observation data more affordable and accessible."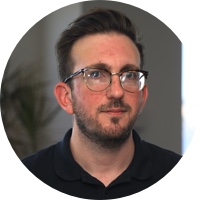 Adam is a journalist who has worked for more than 40 prestigious media brands in the UK and Australia. Since 2005, his varied career has included stints as a reporter, copy editor, feature writer and editor for publications as diverse as Fleet Street newspaper The Sunday Times, fashion bible Jones, media and marketing website Mumbrella as well as lifestyle magazines such as GQ, Woman's Weekly, Men's Health and Loaded. He joined Momentum Media in early 2020 and currently writes for Australian Aviation and World of Aviation.
Receive the latest developments and updates on Australia's space industry direct to your inbox. Subscribe today to Space Connect here.