The Australian-based company hopes to increase the efficiency of high-resolution Earth observation images being sent to ground operators.
The company said the Space Edge Zero (SEZ) computing system survived the launch conditions and "harsh space environment" for a period of over three months while turned off, despite the geomagnetic storm that occurred on 3 February, destroying several Starlink satellites.
Launched on 13 January onboard Polish company SatRev's SW1FT satellite, Spiral's SEZ prototype entered into a 525-kilometre altitude sun-synchronous orbit.
The second launch – followed by the first in July 2021 – was to continue testing its prototype computing system, and the company said initial results contained "low level telemetry data" showing "successful start-up and initial operation".
SEZ will continue to process images onboard that are captured by the SW1FT satellite's VISION 300 camera.
"This is only the first step in our flight-testing program," said Spiral Blue CEO Taofiq Huq.
"Plenty of work remains to prove out our Space Edge Computing technology and bring it to initial operational status, also known as TRL 7. We're excited to continue working with SatRev and other organisations to achieve this important milestone."
Spiral Blue's SEZ will introduce a technology that is currently unavailable to Earth observation satellites.
"Traditionally, Earth observation data is downloaded into a raw format from Earth observation satellites and must then be heavily processed on Earth into a format useful to non-technical decision makers," the company said.
"The SEZ ensures only the information needed by the end user is delivered, improving the efficiency of satellites, making Earth observation data more affordable and accessible."
A test of the technology's initial results was set to happen earlier, but the geomagnetic storm made it impossible.
SatRev and Spiral Blue will continue to work together to restore the satellite's full functionality after being affected by the geomagnetic storm, enabling deeper testing on the SEZ.
Grzegorz Zwoliński, co-founder and CEO at SatRev said: "We feel accomplished for this initial results alongside Spiral Blue. We overcame the challenges and are now on a good path to achieve our mission."
The company's next launch is set for October this year, which will see an upgraded version of SEZ, dubbed Space Edge-1, fly into orbit with Argentinian satellite operator Satellogic.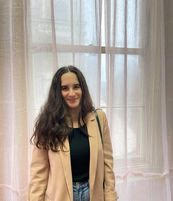 Bella Richards is a journalist who has written for several local newspapers, her university newspaper and a tech magazine, and completed her Bachelor of Communications (Journalism) at the University of Technology Sydney in 2020. She joined Momentum Media in 2021, and has since written breaking news stories across Space Connect, Australian Aviation and World of Aviation.
You can email Bella on: [email protected]
Receive the latest developments and updates on Australia's space industry direct to your inbox. Subscribe today to Space Connect here.