The "hacking sandbox" is designed to allow experts to perform tests that could identify methods for stopping a future cyber attack.
Moonlighter will be launched on SpaceX's delayed 28th Commercial Resupply Services (CRS) mission to the ISS, set to blast off at 1:47am (AEST).
The project is led by The Aerospace Corporation, a non-profit corporation operating federally funded research for space.
"We wanted to build something new from the ground up to fill gaps in cyber activities in space, where the vehicles to do cyber security testing in orbit have not existed," said Aaron Myrick, the project leader for The Aerospace Corporation.
"When we say it's a sandbox, Moonlighter is like a playground where we provide the space and the tools for professional hackers to perform cyber exercises and test out new technology.
"We hope this will lead to more cyber-resilient architectures for future space missions."
The business added that Moonlighter would be part of Hack-A-Sat 4, an annual challenge where finalists can hack the CubeSat in orbit during the hacking convention DEF CON.
The project is sponsored by the ISS National Laboratory, the lab located on the US portion of the ISS. In total, 240 people from 19 countries have visited the microgravity laboratory, which has hosted more than 3,000 research investigations from over 4,200 researchers in more than 100 countries.
"In an effort to expand the research opportunities of this unparalleled platform, the ISS was designated as a US National Laboratory in 2005 by Congress, enabling space research and development access to a broad range of commercial, academic, and government users," the organisation explains.
"The ISS National Laboratory would be responsible for managing all non-NASA research, and all investigations would require the capacity to utilise microgravity for Earth benefits.
"Now, this unique microgravity research platform is available to US researchers from small companies, research institutions, Fortune 500 companies, government agencies, and others, all interested in leveraging microgravity to solve complex problems on Earth."
Moonlighter was developed with Space Systems Command and the Air Force Research Laboratory.
Cyber security is becoming an increasing concern in space, with hackers potentially gaining access to confidential information or even controlling a satellite remotely.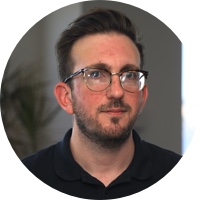 Adam is a journalist who has worked for more than 40 prestigious media brands in the UK and Australia. Since 2005, his varied career has included stints as a reporter, copy editor, feature writer and editor for publications as diverse as Fleet Street newspaper The Sunday Times, fashion bible Jones, media and marketing website Mumbrella as well as lifestyle magazines such as GQ, Woman's Weekly, Men's Health and Loaded. He joined Momentum Media in early 2020 and currently writes for Australian Aviation and World of Aviation.
Receive the latest developments and updates on Australia's space industry direct to your inbox. Subscribe today to Space Connect here.