The National Space Mission for Earth Observation (NSMEO) was announced by the previous administration in the weeks leading up to the election and would have seen four local satellites launched from 2028.
It significantly follows the cancelling of a separate promise to invest $32.3 million into Australia's spaceports and launch sites and amid criticism Labor lacks interest in the space sector.
On Thursday, Industry and Science Minister Ed Husic insisted the decision to cut NSMEO wouldn't affect its commitment to the local industry.
"That's why in our recent budget, we placed the Australian Space Agency on a sustainable financial footing," he said.
"Not only does the sector draw on significant support from across portfolios, but space-related firms will also be able to access capital through our $15 billion NRF plus our newly announced $392 million Industry Growth Program."
The $1.2 billion program was set to be jointly led by the ASA, CSIRO, Geoscience Australia, the Bureau of Meteorology, and the Department of Defence.
CSIRO chief executive Dr Larry Marshall said at its unveiling, "Australia has been supporting international space missions for over 60 years and during this time has built a strong track record in Earth observation.
"Through this new suite of satellites, we will further develop the nation's sovereign satellite capability, improving our ability to respond to seemingly impossible challenges."
"Our southern hemisphere location and natural diversity, including forests, deserts, and coastal areas, means we're ideally placed to establish a world-leading satellite calibration and validation ground station network.
"This will allow us to provide essential verification services to satellite operators both here at home as well as those around the world.
"We look forward to collaborating with the Australian Space Agency and other partners to turn science into solutions and grow Australia's space industry with the rocket fuel of science-led innovation."
Australia currently relies on international partners to provide its Earth observation data.
Space Connect reported in May how the CEO of spaceport business Equatorial Launch Australia suggested that space is now a low priority for the new government.
Speaking at Space Connect's Australian Space Summit, Michael Jones added it was "disappointing" that the recent budget cut $77 million of investment announced by the previous administration.
"Call it what it is: the lack of federal government support with the change in government makes me nervous, and it makes the job really hard," said Jones.
He hinted he believes space is now an afterthought for the Department of Industry, Science and Resources and quipped you had to "look hard" on its website to even spot the Australian Space Agency.
"Poor Enrico [Palermo, head of the ASA] is three or four levels down in that organisation, and that really worries me. As an industry, we had claims last year that we're looking for 20,000 jobs and $20 billion of economic stimulus in the future. We're not going to get there if we don't support the industry.
"Because as we travel around the world trying to get rocket companies to come to Australia, there are a number of impediments for them that we have to design strategies to overcome.
"We're also competing against sovereign entities almost everywhere, who are supporting the industry in very, very financial and demonstrable ways, which make it hard for us to compete."
Jones is one of the most high-profile figures in the Australian Space industry after ELA last year launched three NASA rockets from its site in the Northern Territory.
His intervention came minutes after Palermo conversely called on the space sector to "take perspective" on cuts imposed in the May federal budget in his keynote address.
He added the government had actually "reaffirmed" the role of the ASA despite cutting a promise made by the previous government to invest $32.3 million into Australia's spaceports and launch sites.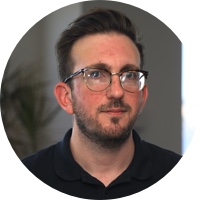 Adam is a journalist who has worked for more than 40 prestigious media brands in the UK and Australia. Since 2005, his varied career has included stints as a reporter, copy editor, feature writer and editor for publications as diverse as Fleet Street newspaper The Sunday Times, fashion bible Jones, media and marketing website Mumbrella as well as lifestyle magazines such as GQ, Woman's Weekly, Men's Health and Loaded. He joined Momentum Media in early 2020 and currently writes for Australian Aviation and World of Aviation.
Receive the latest developments and updates on Australia's space industry direct to your inbox. Subscribe today to Space Connect here.