The telco said the low-Earth orbit (LEO) satellites offered by Elon Musk's company would reduce latency for users compared to traditional geostationary alternatives.
It comes amid reports that NBN's Sky Muster service — which operates using two geostationary satellites — has seen its user numbers drop by more than 10,000.
Telstra said its "world-first" offering meant it could offer home phone service and Starlink broadband to Aussies as a bundle offer, as well as local tech support and professional installation.
Loretta Willaton, Telstra's regional Australia executive, wrote in a blog post, "This agreement also provides connectivity options for our business customers, with a higher bandwidth business option available in areas without fixed and mobile connectivity.
"The business offer will be available to purchase from Telstra both locally and in select countries overseas. We're expecting to be able to offer this to customers and businesses towards the end of 2023 when we'll also be able to share our unique pricing and plan details as well as how basic voice calls will work with our modem, which will be offered with the service.
"One of the benefits of LEO satellites are that they are much closer than geostationary satellites to Earth with multiple satellites that are a part of a constellation, allowing them to send and receive signals much faster.
"As well as offering great data throughput, the proximity of these satellites reduces latency making them a great and more consistent option for services that need low latency, like voice and video calls.
"The latency, download speeds and general experience in most circumstances will be far superior to copper-based ADSL and be better suited for most modern connectivity needs.
"Our team has been testing out in the field Starlink's service and how we can best offer it to customers, including evolving our own modem specifically to support Starlink connectivity and Aussie households."
Willaton said Telstra would unveil details of its pricing models later this year when the deal will be available to customers.
Space Connect reported last month how Telstra also finalised a deal with fellow LEO satellite provider OneWeb, to similarly help customers in remote locations.
The agreement means the telco will transfer hundreds of existing mobile base stations to the UK-based company's service later this year.
OneWeb differs from rival Starlink because its satellites are far higher in space and cater predominately for businesses.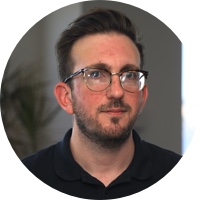 Adam is a journalist who has worked for more than 40 prestigious media brands in the UK and Australia. Since 2005, his varied career has included stints as a reporter, copy editor, feature writer and editor for publications as diverse as Fleet Street newspaper The Sunday Times, fashion bible Jones, media and marketing website Mumbrella as well as lifestyle magazines such as GQ, Woman's Weekly, Men's Health and Loaded. He joined Momentum Media in early 2020 and currently writes for Australian Aviation and World of Aviation.
Receive the latest developments and updates on Australia's space industry direct to your inbox. Subscribe today to Space Connect here.