The South Australia-based space business said its deal with Thor Energy would lead to "more precise drilling" as part of an ongoing copper mining project in the Yorke Peninsula in SA.
Fleet, which now employs more than 100 people, has a diverse range of products, but its most notable is its "revolutionary" ExoSphere tech that uses satellites to detect the location of minerals beneath the earth's surface. It already has more than 30 clients globally, including Rio Tinto, Barrick Gold, and Core Lithium.
"Fleet's state-of-the-art technology, paired with Thor's expertise, will pave the way for more precise and efficient drilling campaigns," said Fleet on Monday.
"The Alford East Project will serve as the first step in a long-term, transformative partnership, combining space technology with mineral exploration.
"The collaboration will drive ANT surveys using Exosphere by Fleet technology initially over the northern part of the Alford East Project.
"This low-impact exploration technique harnesses natural environmental vibrations to analyse the earth's composition at significant depths.
"The integration of this data with Thor's existing 3D geological model will lead to a comprehensive understanding of structural and lithological controls on mineralisation, facilitating the identification of high-potential drill targets.
"Data is collecting using portable geodes devices which capture subtle vibrations from both natural and human sources.
"The data collected is then promptly processed and efficiently transmitted through Fleet's network of low-Earth orbit satellites.
"The collaboration between Thor and Fleet will empower the accurate delineation of low velocity, weathered troughs housing oxide copper-REE mineralisation.
"This partnership will also pioneer the targeting higher-grade oxide copper-gold mineralisation by employing artificial intelligence (AI) and machine learning (ML) methodologies."
The news of the collaboration significantly comes shortly after Fleet revealed it raised $50 million in its latest fundraising round to take the company's valuation to more than $350 million.
Chief executive Flavia Tata Nardini previously hailed her company's ability to succeed in the face of difficult financial conditions.
"When we completed our Series B funding round in 2021, the market was already contracted due to the global pandemic," she said.
"Since then, the investment climate has become even more challenging, so to secure funding on this scale now is a huge achievement for us and a fantastic vote of confidence from our new and existing investors."
The investment was led by Australasian venture capital firm and existing investor Blackbird, with Grok Ventures, Alumni Ventures, and Hostplus also participating.
Fleet said ExoSphere has both accelerated the targeting process for mining companies and reduced their environmental impact.
"Each new ExoSphere deployment also generates a wealth of valuable subsurface data, which Fleet interprets using AI and machine learning to produce new analytics products for exploration teams," added the company.
"Fleet's roadmap for these products includes predictive drill targeting models, lithology models, and other multi-physics models, giving exploration teams greater certainty, faster.
"In parallel, the company is also iterating its geode ground sensors to make them smaller, lighter, and capable of acquiring multiple data types simultaneously to further enhance the insights ExoSphere can deliver."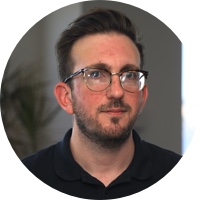 Adam is a journalist who has worked for more than 40 prestigious media brands in the UK and Australia. Since 2005, his varied career has included stints as a reporter, copy editor, feature writer and editor for publications as diverse as Fleet Street newspaper The Sunday Times, fashion bible Jones, media and marketing website Mumbrella as well as lifestyle magazines such as GQ, Woman's Weekly, Men's Health and Loaded. He joined Momentum Media in early 2020 and currently writes for Australian Aviation and World of Aviation.
Receive the latest developments and updates on Australia's space industry direct to your inbox. Subscribe today to Space Connect here.