The appointment of Imelda Alexopoulos comes during a period of "exponential growth" for the company that saw it agree to a $6.4 million contract with Defence Space Command in April.
Fleet, which now employs more than 100 people, has a diverse range of products, including pioneering technology that uses satellites to detect the location of minerals beneath the Earth's surface.
Alexopoulos previously spent 15 years at the professional services giant, including a spell helping to lead its space and future industries projects. Her new job title is director of exploration strategy.
"Imelda's deep expertise will be a force multiplier for Fleet as we continue to develop revolutionary, satellite-enabled solutions across sectors, including space, defence, and mineral exploration," said Matt Pearson, who is Fleet's chief exploration officer.
The business described Alexopoulos as being a "lifelong lover of science" who received her BA in biomedical sciences from James Cook University and has spent her career working at the "nexus of science and technology with clients across the space, defence, and mineral exploration sectors".
"In her new role, Imelda will be the guiding force behind Fleet's strategic direction in space and terrestrial exploration, helping to build space-enabled technologies for humanity to explore and connect Earth, moon, and Mars.
"In addition to her responsibilities as a mother and business leader, Imelda has also been deeply involved with multiple social impact initiatives.
"She is currently on the board of the State Opera of South Australia, and on the committee of Young Impact100 South Australia, helping to teach students about philanthropy and broader efforts to support vulnerable members of the community, including children, the elderly, people experiencing homelessness and people living with a disability."
Her appointment follows Fleet recently appointing the former global head of diversity at Spotify to be its new head of HR and after it raised $50 million in its latest fundraising round.
Chief executive Flavia Tata Nardini previously hailed her company's ability to succeed in the face of difficult financial conditions.
"When we completed our Series B funding round in 2021, the market was already contracted due to the global pandemic," she said.
"Since then, the investment climate has become even more challenging, so to secure funding on this scale now is a huge achievement for us and a fantastic vote of confidence from our new and existing investors."
The investment was led by Australasian venture capital firm and existing investor Blackbird, with Grok Ventures, Alumni Ventures, and Hostplus also participating.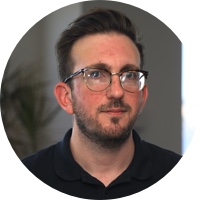 Adam is a journalist who has worked for more than 40 prestigious media brands in the UK and Australia. Since 2005, his varied career has included stints as a reporter, copy editor, feature writer and editor for publications as diverse as Fleet Street newspaper The Sunday Times, fashion bible Jones, media and marketing website Mumbrella as well as lifestyle magazines such as GQ, Woman's Weekly, Men's Health and Loaded. He joined Momentum Media in early 2020 and currently writes for Australian Aviation and World of Aviation.
Receive the latest developments and updates on Australia's space industry direct to your inbox. Subscribe today to Space Connect here.