The state government has now committed to spending $8.5 million to implement similar technology on 550 police cars at 130 regional stations, with the scheme set to be in place in full by the end of 2024.
Currently, only around a quarter of WA's landmass has phone or radio coverage, providing problems to emergency service responders.
WA Police Regional Commander Brad Sorrell told the ABC it would enable his force to respond to crimes faster.
"When we have had debriefs in emergency management over the years, the biggest criticism has been the lack of communications. This changes all of that," he said.
The initial 12-week trial took place in remote areas such as Balgo, Kalumburu, Jigalong, Kintore, and Burringurrah and saw a square phased array antenna placed on the roof of police cars.
WA Police Minister Paul Papalia called the technology a "game changer" for the state.
"What we're doing here is at the cutting edge of adopting technology and delivering higher levels of policing everywhere in the state," he said.
"This is absolutely a world-first in terms of an entire jurisdiction of this scale getting complete connectivity and coverage. It's certainly leading the nation."
The news follows recent deals between Starlink and both Optus and Telstra that will bring voice and data services to regional areas.
The Optus deal is uniquely "straight-to-mobile", meaning it will not require customers to obtain any specific hardware and will instead work on all compatible handsets.
Currently, the telco's traditional service is unavailable across 60 per cent of Australia's landmass, but the new tie-up will boost connectivity to almost 100 per cent.
Optus' head of marketing, Matt Williams, said the agreement meant it would provide mobile coverage to 98.5 per cent of Australia's population through its existing network.
"Australia's vastness and terrain can make it difficult for any operator to provide mobile coverage everywhere it is needed – especially in remote or hard-to-reach locations," he said.
"Our work with SpaceX aims to bring the coverage capabilities of satellites direct to compatible mobile handsets without the need for customers to buy additional equipment. This partnership builds on our proud history of satellite innovation in Australia.
"This is a truly innovative model for Australia – connecting satellites to standard mobile phones – and a significant evolution beyond the services SpaceX has provided in Australia to date. It will create a unique experience for Optus customers."
The phased rollout of SpaceX's satellite capability will start with SMS in late 2024, with voice and data following in late 2025.
Telstra's separate deal with Starlink, meanwhile, means it will be able to offer home phone service and Starlink broadband to Aussies as a bundle offer, as well as local tech support and professional installation.
Loretta Willaton, Telstra's regional Australia executive, wrote in a blog post, "This agreement also provides connectivity options for our business customers, with a higher bandwidth business option available in areas without fixed and mobile connectivity.
"The business offer will be available to purchase from Telstra both locally and in select countries overseas. We're expecting to be able to offer this to customers and businesses towards the end of 2023 when we'll also be able to share our unique pricing and plan details as well as how basic voice calls will work with our modem, which will be offered with the service.
"One of the benefits of LEO satellites are that they are much closer than geostationary satellites to Earth with multiple satellites that are a part of a constellation, allowing them to send and receive signals much faster.
"As well as offering great data throughput, the proximity of these satellites reduces latency making them a great and more consistent option for services that need low latency, like voice and video calls.
"The latency, download speeds and general experience in most circumstances will be far superior to copper-based ADSL and be better suited for most modern connectivity needs.
"Our team has been testing out in the field Starlink's service and how we can best offer it to customers, including evolving our own modem specifically to support Starlink connectivity and Aussie households."
Willaton said Telstra would unveil details of its pricing models later this year when the deal will be available to customers.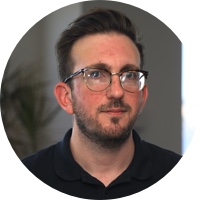 Adam is a journalist who has worked for more than 40 prestigious media brands in the UK and Australia. Since 2005, his varied career has included stints as a reporter, copy editor, feature writer and editor for publications as diverse as Fleet Street newspaper The Sunday Times, fashion bible Jones, media and marketing website Mumbrella as well as lifestyle magazines such as GQ, Woman's Weekly, Men's Health and Loaded. He joined Momentum Media in early 2020 and currently writes for Australian Aviation and World of Aviation.
Receive the latest developments and updates on Australia's space industry direct to your inbox. Subscribe today to Space Connect here.