The ADF and Inmarsat Australia have entered into a $221 million agreement to extend the ADF's use of Inmarsat's commercial satellite services.
It is expected that this agreement will provide the ADF with greater command and control capabilities, as well as enhanced communications across the ADF, and is expected to run until 2027. The parties have the option to extend the contract three times, lasting two years per extension. With extensions, the contract would be valued at $331 million.
The new contract will oversee an extension of services currently undertaken by Inmarsat. Defence will now have access to Inmarsat's Operational Monitoring and Control System allowing Defence to operate satellites and allocate bandwidth, while Inmarsat will provide increased training, support services and relevant hardware.
The ADF and Inmarsat held a celebration for the announcement, with Brigadier Gregory Novak, Commander of the Defence Strategic Communications Branch, and Todd McDonell, Inmarsat president of global government, in attendance.
BRIG Novak commented on the long history between the ADF and Inmarsat.
"Inmarsat has supported ADF satellite communications requirements at home and overseas for over 30 years. This partnership has increased our capability to support wide-ranging ADF operations and provide greatly improved quality of life services for our deployed people," he said.
McDonell further welcomed the extension of the contract.
"Inmarsat has supported the ADF for more than 30 years, both at the operational level and, more recently, where our Global Xpress service has delivered increased capability to meet the Australian Defence Force commitment to quality of life services," he said.
"The Australian Defence Force is known the world over for its capability, reliability and the ability to get the job done regardless of the challenges encountered. Inmarsat has always been and continues to be committed to the same high quality standards to which the ADF holds itself. Inmarsat's services supporting the ADF across the Army, the Royal Australian Navy and the Royal Australian Air Force can be relied on at any latitude, longitude and altitude."
[Related: Inmarsat celebrates 5 years, confirms plans for Global Xpress network extension]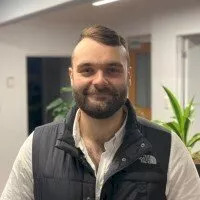 Liam began his career as a speechwriter at New South Wales Parliament before working for world-leading campaigns and research agencies in Sydney and Auckland. Throughout his career, Liam has managed and executed a range of international media and communications campaigns spanning politics, business, industrial relations and infrastructure. He's since shifted his attention to researching and writing extensively on geopolitics and defence, specifically in North Africa, the Middle East and Asia. He holds a Bachelor of Commerce from the University of Sydney and is undertaking a Masters in Strategy and Security from UNSW Canberra.
Receive the latest developments and updates on Australia's space industry direct to your inbox. Subscribe today to Space Connect here.