Headquartered in California, LeoLabs, which operates ground-based radars to observe low-Earth orbit activity, established its services in Sydney, Australia in 2021, and is currently building its sixth global radar site in Western Australia.
Major global space players, such as SpaceX, OneWeb, Planet and Maxar use LeoLabs' surveillance services. 
Lot Fourteen is the space hub home to the Australian Space Agency and many other space start-ups and moving to the state is "key" to the company's developing local network, according to Terry van Haren, managing director of LeoLabs Australia.
He said Lot Fourteen serves as a "centre-of-gravity" for the business.
"It is also where LeoLabs have most of its customers, partners, and where we can access a large number of highly qualified and experienced space operators, analysts, and engineers," van Haren said.
South Australia has been widely considered as the country's "space state", consisting of over 100 space-related organisations and businesses.
"Our office in Lot Fourteen is set to grow over the next two to three years as the company expands with new services and sensors. Australia holds a highly valuable strategic location for space surveillance and for LeoLabs."
The news comes just a month after the company announced the construction of its first sovereign Space Radar Site in Western Australia, near Collie, began on 28 March.
The site, dubbed the West Australian Space Radar (WASR) will mark LeoLabs' sixth global surveillance radar. Its others reside in Costa Rica, New Zealand, Texas and Alaska.
The one in Western Australia will consist of a pair of S-band phased array space radars ready for commercial use by the end of 2022.
With this new site, along with the one in New Zealand, the company is expanding much needed space surveillance in the Southern Hemisphere, and LeoLabs is also slated to further this capability in geosynchronous equatorial orbit and beyond.  
In November, Russia launched an anti-satellite test on one of its own spacecraft, creating over 1,500 pieces of space debris in LEO.
LeoLabs' monitoring services were critical to observing the debris, which had detrimental effects on space infrastructure like the International Space Station, and only within a month tracked over 300 pieces of it.
"We demonstrated the strength of our global system by being first to detect, track and report the debris from Cosmos 1408 following the Russian direct ascent ASAT test in November last year," van Haren said.
"Our tracking and monitoring data, collision avoidance, and launch support services are sold to commercial satellite operators and launch organisations worldwide."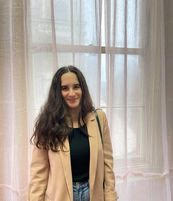 Bella Richards is a journalist who has written for several local newspapers, her university newspaper and a tech magazine, and completed her Bachelor of Communications (Journalism) at the University of Technology Sydney in 2020. She joined Momentum Media in 2021, and has since written breaking news stories across Space Connect, Australian Aviation and World of Aviation.
You can email Bella on: [email protected]
Receive the latest developments and updates on Australia's space industry direct to your inbox. Subscribe today to Space Connect here.