On Monday (15 November), the Russian Federation reportedly conducted an anti-satellite weapons test against one of its own targets.
The tests are estimated to have generated over 1,500 pieces of trackable orbital debris, potentially creating hundreds of thousands of smaller fragments. 
US Secretary of State Antony Blinken has condemned the "destructive" tests, noting concern over the safety of astronauts and critical space infrastructure.
"The long-lived debris created by this dangerous and irresponsible test will now threaten satellites and other space objects that are vital to all nations' security, economic, and scientific interests for decades to come," he said.
"In addition, it will significantly increase the risk to astronauts and cosmonauts on the International Space Station and other human spaceflight activities. 
"The safety and security of all actors seeking to explore and use outer space for peaceful purposes has been carelessly endangered by this test."
The secretary of state accused Russia of undermining its own opposition to the militarisation of space.
"The events of November 15, 2021, clearly demonstrate that Russia, despite its claims of opposing the weaponisation of outer space, is willing to jeopardise the long-term sustainability of outer space and imperil the exploration and use of outer space by all nations through its reckless and irresponsible behaviour," Secretary Blinken added.
He went on to urge the international community to support efforts to generate a common code of conduct in the space domain.
"The United States will work with our allies and partners as we seek to respond to this irresponsible act," Secretary Blinken said.
"We call upon all responsible spacefaring nations to join us in efforts to develop norms of responsible behaviour and to refrain from conducting dangerous and irresponsible destructive tests like those carried out by Russia."
This is not the first time Russia has conducted anti-satellite tests, with a similar operation carried out last April.
India has also fired a ground-to-space missile, successfully shooting down one of its own satellites in low-Earth orbit in 2019.
The US conducted the world's first anti-satellite tests in 1959.
This article is courtesy of Defence Connect.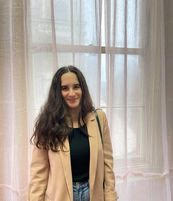 Bella Richards is a journalist who has written for several local newspapers, her university newspaper and a tech magazine, and completed her Bachelor of Communications (Journalism) at the University of Technology Sydney in 2020. She joined Momentum Media in 2021, and has since written breaking news stories across Space Connect, Australian Aviation and World of Aviation.
You can email Bella on: [email protected]
Receive the latest developments and updates on Australia's space industry direct to your inbox. Subscribe today to Space Connect here.