The business' US subsidiary will work with the country to find innovative new ways to stop smuggling, control fishing and conduct search and rescue operations.
The Luxembourg-based company is best known for using its satellite clusters in low-Earth orbit to geolocate emissions from passing ships that may be trying to hide their positions from tracking services. Kleos has a constellation of 12 satellites with the launch of its fourth cluster planned in the coming months.
On Wednesday morning, Kleos announced it had entered into a 'Cooperative Research and Development Agreement' (CRADA) with the US Navy for "joint data experimentation".
The agreement is part of a wider collaboration initiative the US Navy is conducting with businesses, academia and technology partners to find innovative solutions for military challenges, known as the SCOUT Experimentation Campaign.
Kleos' chief revenue officer, Eric von Eckartsberg, said, "This is a great opportunity for Kleos to support the US Navy in their efforts to innovate, learn, and find solutions that assist warfighters in quickly making the right decisions in the field.
"Kleos' data improves the ability to detect and monitor suspect vessels across wider areas and over longer detection intervals.
"Our RF data greatly expands the search range, access, and volume to reach the vast maritime domain for tipping and queuing of assets.
"Our clusters of four satellites can collect millions of square miles several times per day, far more efficiently than any aircraft."
The first phase of the SCOUT exercises will begin mid-2022 and will be spread over a few months for a cycle of "rapid sprint discovery events" leading to the main experimentation event, in Phase 2.
Kleos uses 4-satellites per cluster, flying in formation, which target accurate RF geolocation data.
On 1 April, the company's third satellite cluster, dubbed the Patrol Mission, launched to space onboard SpaceX's Transporter-4 mission from Cape Canaveral in Florida. Kleos is eventually targeting a constellation of 20 satellites.
The news comes after Kleos launched a new product to exclusively tailor its satellite data to individual customers seeking to monitor potential defence threats.
Unlike its older business model that gives multiple customers access to the same dataset, the new service will be tailored to "meet the need of specific ISR [intelligence, surveillance, reconnaissance] requirements of an individual customer mission," according to CEO Andy Bowyer.
The new product, dubbed Mission-as-a-Service (MaaS), is set to complement its other services, the company said.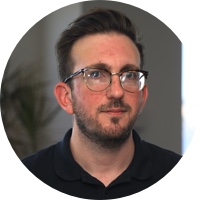 Adam is a journalist who has worked for more than 40 prestigious media brands in the UK and Australia. Since 2005, his varied career has included stints as a reporter, copy editor, feature writer and editor for publications as diverse as Fleet Street newspaper The Sunday Times, fashion bible Jones, media and marketing website Mumbrella as well as lifestyle magazines such as GQ, Woman's Weekly, Men's Health and Loaded. He joined Momentum Media in early 2020 and currently writes for Australian Aviation and World of Aviation.
Receive the latest developments and updates on Australia's space industry direct to your inbox. Subscribe today to Space Connect here.