The funding will be used to increase the company's operational capacities on the ground and finance the expansion of its network of satellite clusters beyond the 16 planned for 2022.
The Luxembourg-based '"spy satellite" company is best known for using its clusters in low-Earth orbit to geolocate emissions from passing ships that may be trying to hide their positions from tracking services.
Kleos currently has a constellation of 12 satellites with the launch of its fourth cluster planned in the coming months.
"Increasing global risks and conflicts have driven growth in demand for intelligence, surveillance, and reconnaissance data," said Kleos' CEO Andy Bowyer.
"With each new cluster of satellites we operate, we increase our data collection capacity as well as revenue generation opportunities."
Increased data collection capacity will flow from the increased satellite coverage.
Further satellite clusters will also allow Kleos the ability to operate its data-as-a-service (Daas) and mission-as-a-service (MaaS) programs simultaneously, providing entire satellite clusters to customers for their own missions, while also continuing to collect in-house data from other active clusters and provide those datasets commercially.
"We have been impressed with the level of genuine commercial interest in Kleos' offerings from a broad array of sophisticated government bodies globally, in undertaking our due diligence," said PURE Asset Management co-founder Nick Berry.
"Kleos faces limited competition in a rapidly scaling market, and its commercial prospects are divorced from the monetary policy considerations currently driving macro-economic trends. We're excited to be partnering with Kleos at this inflection point in the company's commercial trajectory."
The ASX-listed company's deal with PURE Asset Management comprises a four-year secured AU$10 million debt facility that will be used to launch satellites, thereby increasing its "revisit rates".
The daily "revisit rate" is the amount of time in-between satellite observations of a particular area of interest on Earth, which currently is determined as a 15-degree latitude area.
Kleos' satellites will have a revisit rate of about five times a day, therefore, following the launch of its fourth cluster in the second half of 2022.
Space Connect previously reported in June how Kleos signed a deal to share its geolocation data with the US Navy. 
The business' US subsidiary will work with the country to find innovative new ways to stop smuggling, control fishing and conduct search and rescue operations.
Kleos CEO Andy Bowyer will be appearing in the next few weeks on the Space Connect Podcast. You can listen to previous episodes here.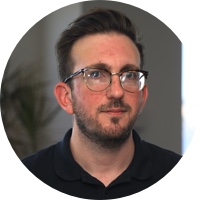 Adam is a journalist who has worked for more than 40 prestigious media brands in the UK and Australia. Since 2005, his varied career has included stints as a reporter, copy editor, feature writer and editor for publications as diverse as Fleet Street newspaper The Sunday Times, fashion bible Jones, media and marketing website Mumbrella as well as lifestyle magazines such as GQ, Woman's Weekly, Men's Health and Loaded. He joined Momentum Media in early 2020 and currently writes for Australian Aviation and World of Aviation.
Receive the latest developments and updates on Australia's space industry direct to your inbox. Subscribe today to Space Connect here.