The Canberra-based space sensor company claims its new Lynx4MP-500 device is Australia's first commercial high-resolution camera for space applications.
It's capable of taking photos to support weather forecasting, disaster management and agriculture.
The business' chief executive, Igor Dimitrijevic, said, "It is vital to be able to design and develop commercial space cameras in Australia. We think this is a key aspect when developing sovereign Australian space capability for building our know-how, supply chains and jobs."
The National Space Mission for Earth Observation (NSMEO) program was announced in March this year and aims to design and launch new Earth observation satellites.
It will be led by the Australian Space Agency in partnership with CSIRO, Australia's national science agency, and Geoscience Australia, the Bureau of Meteorology and Department of Defence.
Infinity has already received a grant from the ASA as a part of its Moon to Mars Supply Chain Capability Improvement initiative.
The funding is specifically intended for the development of a modular imaging unit that will have a multi-use purpose in both low-Earth orbit and for rover and lander missions.
Infinity said its new Lynx4MP-500 cameras have a ground sampling distance of five metres at an orbit of 500 kilometres.
A ground sampling distance is the distance between the centre point of two pixels within an image. More simply, the ground sampling distance is the size of one pixel on the ground.
"Reliable, accurate and frequent Earth observation data plays a key role in supporting the everyday life of Australians," said Dimitrijevic.
"Our Lynx4MP-500 camera will be able to provide accurate and high-resolution image data to support agriculture, weather forecast, environmental planning, and disaster management among many other applications."
Space Connect first reported last year on Infinity's plan to launch high-resolution cameras into space in 2022.
The business began developing the camera – dubbed the Holmes Imaging System – with HEO Robotics, a satellite inspection provider, and the Australian National University.
The UNSW Canberra Space spin-off has already launched products such as CubeSat low-resolution cameras and onboard computers – but this will mark its first high-resolution camera in orbit.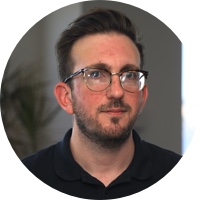 Adam is a journalist who has worked for more than 40 prestigious media brands in the UK and Australia. Since 2005, his varied career has included stints as a reporter, copy editor, feature writer and editor for publications as diverse as Fleet Street newspaper The Sunday Times, fashion bible Jones, media and marketing website Mumbrella as well as lifestyle magazines such as GQ, Woman's Weekly, Men's Health and Loaded. He joined Momentum Media in early 2020 and currently writes for Australian Aviation and World of Aviation.
Receive the latest developments and updates on Australia's space industry direct to your inbox. Subscribe today to Space Connect here.