The space situational awareness company caught a glimpse of the rocket with their HEO Inspect technology mounted on an optical imaging satellite operated by Argentinian company Satellogic.
Travelling at a relative speed of 8.3km/second, HEO Robotics only had 0.3 seconds to capture images of the 21-tonne Chinese rocket as it fell to Earth.
While the rocket eventually landed harmlessly in the Pacific Ocean, the uncontrolled descent has reignited debate over the need for sustainable space practices.
The Long March rocket was sent to orbit carrying the third and final module of the Tiangong space station, the Mengtian module.
Mengtian docked successfully with the Tiangong space station approximately 13 hours after launch. Importantly, the Mengtian module contains a cargo airlock and a host of laboratory equipment for Chinese astronauts working on the space station.
The uncontrolled re-entry of the huge Long March rocket was criticised for its lack of controlled de-orbiting systems by several space authorities around the world.
Due to massive variance in the modelling of its descent, the re-entry caused airspace closures in Europe, with the European Aviation Safety Agency releasing a bulletin on 3 November that caused the closure of airspace over Northern Spain.
France also followed suit and temporarily closed the airspace south of Corsica for an hour on the same day. The EASA bulletin also identified Lison, Barcelona, Madrid, Marseille and Rome as areas that may have been affected by the re-entry.
At the time the images of the rocket were taken, 355km separated the HEO optical imaging satellite and the Long March rocket.
The feat has demonstrated the accuracy of HEO Robotics tracking systems. Dane Brumm from HEO spoke about the images.
"We're very fortunate that the snap captured exactly where the rocket body was and captured four image frames," Brumm said. 
Brumm explained how the team was certain that the object in the image they captured was the Long March rocket.
"We look at open source data to find out what the object is, how big it's supposed to be, and what its intended shape should be," said Brumm.
"If we were supposed to image a 33 metres long object, but we captured something that's 100 metres long, then we know that that's probably not the right object — or the supplied information is wrong."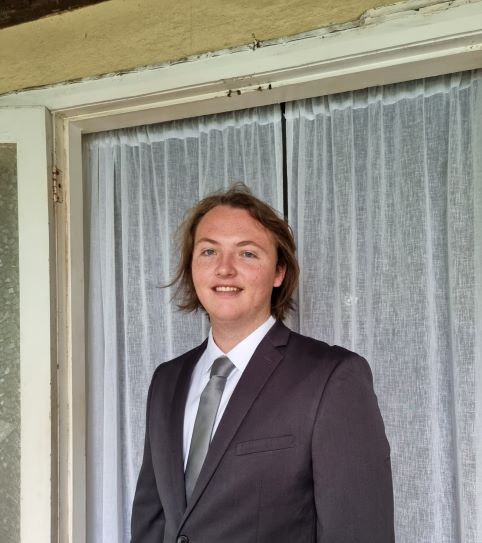 Liam McAneny is a journalist who has written and edited for his University International Relations journal. He graduated with a Bachelor of Arts (International Relations) and Bachelor of Laws from the University of Wollongong in 2021. He joined Momentum Media in 2022 and currently writes for SpaceConnect and Australian Aviation. Liam has a keen interest in geopolitics and international relations as well as astronomy.

Send Liam an email at: [email protected]
Receive the latest developments and updates on Australia's space industry direct to your inbox. Subscribe today to Space Connect here.