The Sydney-based business said an increase in foreign satellites flying close to commercial satellites was behind the decision to seek more investment sooner than anticipated.
HEO uses cameras already in space to take photos of satellites, spacecraft and space junk to allow its clients to avoid collisions or gather intelligence. It also uses its pioneering software to predict the location of satellites to allow the cameras to point in the right direction.
On Monday, the company's co-founder and CEO, William Crowe, said his firm had seen increasing demand from clients trying to figure out why foreign-owned satellites kept encroaching on their geostationary satellites.
"A lot of commercial satellites are being approached by satellites from other nations, and we're not actually confident that they're just passing by," he told The Australian Financial Review.
"The fact is, we don't know what they're doing, and that's a problem. We're all trying to understand what their intentions might be because it could be a real security risk.
"A lot of our data is passing through these satellites."
The funds, led by AirTree Ventures and backed by Salus Ventures, will be used to expand HEO's camera network and to fund its expansion into other countries.
Hiranya Jayakody, another co-founder, previously appeared on the Space Connect Podcast to discuss his firm's tech and how it helps satellite owners monitor their assets in space. You can listen to the episode below.
The news follows increased demand for space situational awareness technology as orbit becomes increasingly crowded.
Last month, for example, Space Connect reported how the Premier of South Australia opened fellow situational awareness company Saber Astronautics's new science fiction-inspired headquarters at Lot Fourteen in Adelaide.
The business said the "collaborative space" — which includes a unique spacecraft design facility — would become its primary place of business in the state.
Saber creates mission control software, allowing its clients to manage and track spacecraft in real-time. Founded in 2008, it describes its mission as democratising space, reducing barriers to flight, and making space "as easy as driving a car".
It comes after Saber won a $6.6 million Defence Innovation Hub contract to transform existing space telescopes into space traffic sensors in April.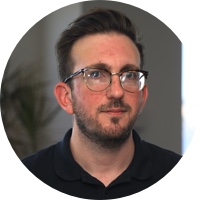 Adam is a journalist who has worked for more than 40 prestigious media brands in the UK and Australia. Since 2005, his varied career has included stints as a reporter, copy editor, feature writer and editor for publications as diverse as Fleet Street newspaper The Sunday Times, fashion bible Jones, media and marketing website Mumbrella as well as lifestyle magazines such as GQ, Woman's Weekly, Men's Health and Loaded. He joined Momentum Media in early 2020 and currently writes for Australian Aviation and World of Aviation.
Receive the latest developments and updates on Australia's space industry direct to your inbox. Subscribe today to Space Connect here.