The firm, which plans to launch hundreds of satellites starting in 2025, has received money from investors including Foresight Australia, Canada's OPTrust, and Australian deep tech fund Main Sequence.
Skykraft says space-based ATM will allow aircraft to follow more efficient flight paths, reducing operating costs, and environmental impacts. It's already launched 10 satellites this year and plans to roll out further satellites for testing in 2024.
"Skykraft's space-based ATM capability will deliver on a clearly identified need in the global aviation sector," said chief executive officer Dr Michael Frater.
"Our partners share our confidence that Skykraft will be the key player providing the next generation of air traffic management services to the world."
Main Sequence, which was founded by CSIRO, is one of the major backers of Skykraft in this investment round. Martin Duursma, a partner in the firm, said Skykraft is doing "truly groundbreaking work that has the potential to transform aviation communications infrastructure".
"Their expertise in designing, building and operating satellite constellations enables them to provide global services that replace legacy systems. By reinventing transport infrastructure from the ground up using space-based platforms, they can increase air safety and address the gaps in surveillance and communications over oceans and remote regions.
"As investors focused on how space innovation benefits society on Earth, we at Main Sequence are thrilled to support Skykraft as they develop this new infrastructure to connect aircraft anywhere in the world."
The first five satellites in Skykraft's planned 200-strong constellation launched in January, with the project aiming to provide better monitoring of aircraft by covering current gaps in Australia's air traffic management systems.
Currently, aircraft monitoring systems can only track aircraft up to 400 kilometres away from land and requires the aircraft to be in line of sight of a radar system.
These radar systems, in conjunction with radio communication, can result in long delays for pilots to be provided with approval to change course, something that Frater says will change with Skykraft's satellites.
"So, if you're flying from Sydney to Los Angeles and your aircraft hits turbulence, the pilot will now be able to get a clearance to change altitude much more quickly," he said.
Skykraft earlier this year inked a deal with New Zealand air traffic control provider Airways New Zealand to collect aircraft movement data and test it against data from Airways covering NZ, the South Pacific and Southern Oceans, and the Tasman Sea.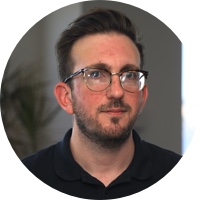 Adam is a journalist who has worked for more than 40 prestigious media brands in the UK and Australia. Since 2005, his varied career has included stints as a reporter, copy editor, feature writer and editor for publications as diverse as Fleet Street newspaper The Sunday Times, fashion bible Jones, media and marketing website Mumbrella as well as lifestyle magazines such as GQ, Woman's Weekly, Men's Health and Loaded. He joined Momentum Media in early 2020 and currently writes for Australian Aviation and World of Aviation.
Receive the latest developments and updates on Australia's space industry direct to your inbox. Subscribe today to Space Connect here.