Air Vice-Marshal Cath Roberts even revealed at the SIAA Southern Space conference that she had to deal with a potential collision involving a Skykraft satellite two weeks ago.
"The environment's changed so much, even since I've been the Space Commander – the Defence Space Command's only been in existence for 21 months," she said.
"The congestion there, the number of satellites that are there, the sorts of capabilities that are in space that other potential adversaries may use against our satellites has really changed over that period of time."
Roberts added the situation has become "massively different" in space due to the number of launches every year and satellites placed in orbit.
"With the proliferation in low-Earth orbit [LEO] – there are a lot more sensors that potentially are looking at Australia on a fairly regular basis — but not just Australia, around the world, so the level of information about what's going on in the terrestrial space has increased significantly.
"So that's a big change, I think, in terms of how defence forces do their operations knowing that they'll be observed pretty much all the time."
On stage, she revealed a couple of weeks ago, some "initial analysis" showed a Skykraft satellite might be in a "conjunction situation" with another spacecraft.
"That, of course, was concerning because we were worried about debris," she said.
Skykraft chairman Mark Skidmore said the business activated its response plan and made sure it was communicating the right information to the right people.
"It comes down to the communication, which is absolutely key, making sure you know who people are, you know who you need to coordinate with, and you know what you can do about it."
It comes after Lieutenant General John Frewen, the chief of the Joint Capabilities Group (JCG), earlier in the day said the Defence Strategic Review has "fundamentally changed" the military.
The JCG recently took over control of Space Command from the RAAF. Unlike RAAF, JCG supports Defence by providing "enabling capabilities", including logistics support, health services, and military education and training.
The Labor federal government said it hoped the change would "increase the importance" of Space Command and allow it to integrate better with other military branches.
In his first public speech to the space industry, Frewen spoke about the structural changes that have taken place and the reason behind them.
"For defence, effective space capabilities are critical to all defence operations, enabling the projection and protection of national power," he said.
"Our Defence Forces rely on access to space systems and satellites for intelligence, communications, and navigation. For defence, space power means the strength of our ability to conduct and influence activities to and from space.
"And this requires more than just the employment of space systems. It demands a coherent joint and integrated approach in the space domain.
"And Australia's space power and capabilities increase, so too, do our potential adversaries. Our competitors are highly adaptive and are moving so quickly that any advantage we have can be expected to be short-lived.
"Our future in space is about agility and adaptability. Our strategic environment is changing rapidly. Sophisticated technology and data, which was once the domain of a select few, is now ubiquitous. We need to challenge our thinking about sustaining a capability edge."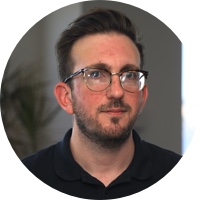 Adam is a journalist who has worked for more than 40 prestigious media brands in the UK and Australia. Since 2005, his varied career has included stints as a reporter, copy editor, feature writer and editor for publications as diverse as Fleet Street newspaper The Sunday Times, fashion bible Jones, media and marketing website Mumbrella as well as lifestyle magazines such as GQ, Woman's Weekly, Men's Health and Loaded. He joined Momentum Media in early 2020 and currently writes for Australian Aviation and World of Aviation.
Receive the latest developments and updates on Australia's space industry direct to your inbox. Subscribe today to Space Connect here.