The entrepreneur said he travelled to the country to understand what businesses can do to help and to hear first-hand Ukrainians' fears and concerns. 
"Entering a country at war is a humbling and emotional experience," wrote Branson in a new blog post. "I remembered Kyiv very well from previous visits in 2014 and 2015. It's a beautiful capital, with a stunning historic cityscape built along the banks of the majestic Dnieper.
"But the scars of war are inescapable throughout this sprawling city, most notably in the burned-out shells of residential buildings hit by indiscriminate Russian airstrikes and missile attacks.
"My first site visit took me to a residential area hit by a Russian missile strike just a few days ago. Looking at the ruins of a burned-out kindergarten, far away from any kind of target of strategic relevance, it is clear these kinds of attacks are not unintended and arbitrary.
"They are part of a deliberate strategy to spread fear and terror among Ukraine's civilian population. I hope the Russian perpetrators of these shocking acts will be held to account.
"A little later, I visited Gostomel Airport, just a short drive north of Kyiv's centre. The scene of intense fighting in the early days of the invasion, this airfield was home to the famed Antonov AN-225, the world's largest transport plane and the pride of Ukrainian aviation.
"Affectionately nicknamed Mriya (Dream), this magnificent six-engine aircraft was destroyed in the battle for control of the airport, and all that remains is a burned-out wreck. But there were people hard at work trying to salvage it – they have already decided to rebuild.
"I hope that Mriya's legacy will endure, and that the international community will find ways to help Ukraine rebuild not only this airfield, but bring Ukraine's aerospace industry back to life."
You can read the full post here.
Branson recently admitted he thought his business empire would come "crashing down" during COVID.
In his first major interview since the pandemic, Branson told the UK's The Daily Telegraph that he questioned his whole career as his conglomerate of companies struggled.
"We were in the cruise business. In the airline business. In the fitness clubs business. In the hotels business," he said.
"I thought I'd been quite smart and diversifying everything. But I had to sell 85 per cent of my shares in Virgin Galactic to keep everything on track."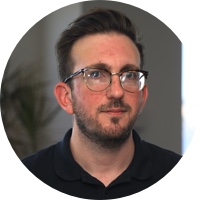 Adam is a journalist who has worked for more than 40 prestigious media brands in the UK and Australia. Since 2005, his varied career has included stints as a reporter, copy editor, feature writer and editor for publications as diverse as Fleet Street newspaper The Sunday Times, fashion bible Jones, media and marketing website Mumbrella as well as lifestyle magazines such as GQ, Woman's Weekly, Men's Health and Loaded. He joined Momentum Media in early 2020 and currently writes for Australian Aviation and World of Aviation.
Receive the latest developments and updates on Australia's space industry direct to your inbox. Subscribe today to Space Connect here.