In his first major interview since the pandemic, Branson told the UK's Daily Telegraph that he thought his business empire would come "crashing down" during COVID.
"We were in the cruise business. In the airline business. In the fitness clubs business. In the hotels business," he said.
"I thought I'd been quite smart and diversifying everything. But I had to sell 85 per cent of my shares in Virgin Galactic to keep everything on track."
Despite selling the shares in his space venture, Branson completed his mission to become the first of the billionaires currently investing in space tourism technologies to reach space aboard his own company's rocket in July last year.
On his inaugural spaceflight, Sir Richard joined a full crew of two pilots and three mission specialists aboard Virgin Galactic's SpaceShipTwo dubbed VSS Unity – a six-passenger, two-pilot craft that is designed to make brief jaunts to sub-orbital space.
Over 500 people were present to see the spectacle, a feat he has spoken of for decades since first investing in Virgin Galactic, with many more tuning in via the live stream.
"The whole thing, it was just magical," the 70-year-old exclaimed following the flight.
"We're here to make space more accessible to all. Welcome to the dawn of a new space age."
Branson also acquired a 5 per cent stake in the new Virgin Australia, days after the airline exited administration.
The wider Virgin Group held a 10 per cent stake in the airline before it collapsed in April 2020.
The next month, investor Bain beat out Cyrus Capital Partners to become the administrator's preferred bidder, but the decision wasn't rubber-stamped until September, after receiving shareholder approval.
Prior to administration, Virgin Australia was paying the larger Virgin Group $15 million to use its branding. However, rebranding the airline again would be a costly exercise given the volatile market.
In the Telegraph interview, Branson explains how his struggles after his UK-based Virgin Atlantic was denied similar state aid given to his larger rival British Airways, while the Australian government also declined to buy out Virgin Australia when it went into administration.
"On a purely selfish basis, I should have let Virgin Atlantic go on two or three occasions in my lifetime," he said.
"But it was something that we felt, I felt, that the public would be very sad to see Virgin Atlantic go."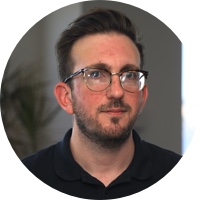 Adam is a journalist who has worked for more than 40 prestigious media brands in the UK and Australia. Since 2005, his varied career has included stints as a reporter, copy editor, feature writer and editor for publications as diverse as Fleet Street newspaper The Sunday Times, fashion bible Jones, media and marketing website Mumbrella as well as lifestyle magazines such as GQ, Woman's Weekly, Men's Health and Loaded. He joined Momentum Media in early 2020 and currently writes for Australian Aviation and World of Aviation.
Receive the latest developments and updates on Australia's space industry direct to your inbox. Subscribe today to Space Connect here.