Vice President Kamala Harris made the announcement on Monday, 18 April at the Vandenberg Space Force Base in California.
The Vice President said the nation is "taking a major step forward" in maintaining a peaceful space environment, directly addressing the 15 November missile test from Russia in 2021, and the 2007 Chinese test.
"We have consistently condemned these tests and called them reckless. But that is not enough," Vice President Harris said.
"Today we are going further.  I am pleased to announce that as of today, the United States commits not to conduct destructive direct-ascent anti-satellite missile testing.
"Simply put: These tests are dangerous, and we will not conduct them," she added.
The US government is set to work with other nations in the months ahead to establish this commitment as a "new international norm for responsible behaviour in space", the Vice President said.
On 15 November 2021, Russia launched an anti-satellite strike into one of the nation's own space objects, the Cosmos 1408, bursting into over 1,500 debris and adding to the ongoing issue of space junk.
Now, just over five months after the event, the Vice President said over 1,600 pieces of debris have been tracked, according to the latest data from the 18th Space Defense Squadron in the US.
Shortly after the event in November, the International Space Station was notified about the satellite break-up, and as part of the nominal procedure, the crew was forced to close all hatches and both the Dragon and Soyuz crews sheltered in their vehicles for approximately two hours.
In January 2007, China also conducted an anti-satellite missile test, striking a weather satellite that weighed 750 kilograms. Vice President Harris said that test, which occurred 15 years ago, generated over 2,800 pieces of debris that are still orbiting space.
"This debris presents a risk to the safety of our astronauts, our satellites, and our growing commercial presence," she said.
The Vice President also urged other nations to join the commitment.
"We are the first nation to make such a commitment.  And today, on behalf of the United States of America, I call on all nations to join us," she said.
"Whether a nation is spacefaring or not, we believe this will benefit everyone, just as space benefits everyone."
Space debris is considered one of the biggest threats of the industry, and as more objects are launched into space, there are higher chances of spacecraft being impacted by orbiting junk.
Currently, there are estimated 900,000 pieces of orbiting space debris.
Not long after the Chinese test, in 2008, America launched a missile that destroyed satellite USA-193, allegedly to safeguard humans against the spacecraft that contained hazardous hydrazine propellant and could threaten humans if it re-entered the Earth's atmosphere. 
Dubbed Operation Burnt Frost, the strike received heavy criticism from China and Russia, as the nations claimed it was a direct response to the Chinese test in 2007, and because the satellite would not have survived re-entry into the Earth's atmosphere regardless.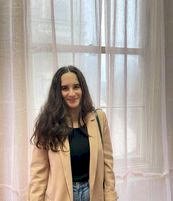 Bella Richards is a journalist who has written for several local newspapers, her university newspaper and a tech magazine, and completed her Bachelor of Communications (Journalism) at the University of Technology Sydney in 2020. She joined Momentum Media in 2021, and has since written breaking news stories across Space Connect, Australian Aviation and World of Aviation.
You can email Bella on: [email protected]
Receive the latest developments and updates on Australia's space industry direct to your inbox. Subscribe today to Space Connect here.