In the latest battle of the billionaires, Branson and Bezos have both been vying to be the first to travel to space via their own company's rocket – with Sir Richard now looking likely to claim the title.
Not more than a day after Amazon founder Bezos announced that he would be taking a seat aboard his space venture Blue Origin's first crewed flight into suborbital space on 20 July, rumours began to surface that Sir Richard would attempt to make his space debut first.
Virgin Galactic has now confirmed that the British billionaire will be taking his seat aboard the next crewed spaceflight on 11 July, pending weather and technical checks – nine days ahead of Bezos.
Both Branson's Virgin Galactic and Bezos' Blue Origin ventures are working hard to create a new trend of 'space tourism', in which their dedicated 'spaceplanes' perform brief jaunts into suborbital space, just above the Earth's atmosphere, for minutes at a time.
On his inaugural spaceflight, Sir Richard will join a full crew of two pilots and three mission specialists aboard Virgin Galactic's SpaceShipTwo dubbed VSS Unity – a six-passenger, two-pilot craft that is designed to make brief jaunts to suborbital space. SpaceShipTwo takes off from a runway beneath the wing of a carrier plane called WhiteKnightTwo.
WhiteKnightTwo carries the spaceplane to an altitude of about 50,000 feet, where SpaceShipTwo drops free and makes its own way to suborbital space.
Initial rumours, sparked by California-based space reporter Doug Messier, suggested Sir Richard would make his space debut on the US 4 July long weekend, meaning he would touch the edge of space about two weeks prior to Bezos.
However, the flight was subject to the US Federal Aviation Administration issuing Virgin Galactic with a commercial reusable operator's license prior to the planned flight – which permits non-employees to take part in spaceflights.
While he is a founder and financier, Sir Richard is currently not considered an employee.
However, Messier's source said Virgin Galactic had submitted the final two verification reports required to obtain the necessary operator's licence, based off the previous flight tests of VSS Unity.
It now appears all permits have been approved, and Sir Richard will be able to blast off by 11 July.
Sir Richard has long specified that he intends to fly aboard VSS Unity before the company launches public commercial spaceflights, slotted for 2022.
According to Virgin Galactic, about 600 people have already bought their ticket to ride SpaceShipTwo when it is in full operation, each paying around $250,000 for the privilege.
Meanwhile, Bezos, along with his brother and the recently-announced winner of the $28 million auction seat, will be three of the first six people to man Blue Origin's first crewed flight aboard the New Shepard spacecraft to the Karman line, 100 kilometres above the Earth's surface, on 20 July 2021.
Following 15 consecutive successful non-crewed test flights, the 20 July flight will mark the first test flight with people on board. The flight is said to take just seven minutes from beginning to end.
Also on board will be 82-year-old pilot Wally Funk, who has originally sought to be among the first women in space.
Funk was one of the Mercury 13, which consisted of 13 women who successfully passed the physical and psychological screening tests to become NASA astronauts. However, the Mercury 13 unfortunately never made it to space.
"I didn't think I'd ever get to go up," Funk said in a video released by Bezos, announcing her as his "special guest" aboard the 20 July spaceflight.
"I can't tell people watching how fabulous I feel to have been picked by Blue Origin to go on this trip," Funk said in the video, adding she expected to "love every second" of the journey.
The 82-year-old will become the oldest person to ever fly to space.
In addition to forming part of the Mercury 13, Funk has was also the first female air safety investigator for the National Transport Safety Board (NTSB) and the first woman to be an inspector for the Federal Aviation Administration in the US.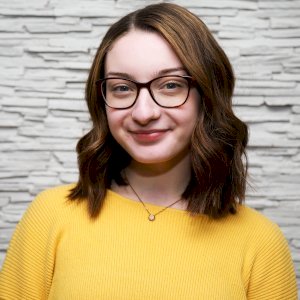 Writer – Defence and Aerospace, Momentum Media
Hannah joined Momentum as a journalist in 2019, and has since written breaking news stories across a diverse range of corporate industries, including finance, real estate, investments and aviation. She has a keen interest in the global aviation sector, with a particualy focus on improving overall individual wellbeing across the aerospace industry.
Hannah graduated from Macquarie University in Sydney Australia with a Bachelor of Media (Journalism) and is currently pursuing postgraduate studies.
Send Hannah an email at [email protected] or connect via Twitter or LinkedIn.
Receive the latest developments and updates on Australia's space industry direct to your inbox. Subscribe today to Space Connect here.