Under a bilateral Technology Safeguards Agreement (TSA) between the US and Australia, principles will be set in place for "further opportunities for Australian space companies, space investment and job growth", in the sector, according to James Brown, CEO of the Space Industry Association of Australia (SIAA).
The agreement will also enhance data protection between both nations.
Already, the Australian civil space sector contributes $4.1 billion in revenue, and following this new collaboration initiative, it's expected to triple the size of the sector by 2030 and provide 20,000 additional jobs.
"This opportunity could further enhance space collaboration and protect the movement of sensitive technologies and goods with one of our closest allies, while retaining flexibility for our local industry to continue to grow and providing new opportunities for Australian space businesses," said Industry, Science and Technology Minister Christian Porter in a statement.
NASA's Artemis program plans to launch more humans to the moon over the coming years, and Marise Payne, Minister for Foreign Affairs and Women, said Australia is committed to "supporting NASA's mission to put the first woman and the next man on the moon".
In 2019, Australia began investing $150 million over five years for Australian businesses to join the NASA Artemis mission.
Various other nations have similar alliances with the Unites States, such as New Zealand and the United Kingdom, especially as America is one of the most fundamental countries in furthering space exploration and innovation.
Cost recovery fees are imposed on companies when applying for launches, under the Space (Launches and Returns) Act 2018.
Usually, the recovery will promote equity where citizens ultimately bear the cost (through taxes), despite the government being the beneficiary of the activity.
Because of this announcement, the government will defer the fees for an additional 12 months – until 1 July 2022 – to "provide opportunities to grow the sector, particularly our domestic launch capability," according to Enrico Palermo, head of Australian Space Agency.
Australia and the US already have a strong partnership when it comes to space; however, this commitment will open more opportunities for Australians to work with major US companies.
In 1960, Australia was vital to the success of the Apollo 11 mission through its Honeysuckle Creek tracking station and Parkes Radio telescope, which provided key telecommunications throughout the event.
Engineers from Australia's CSIRO supported communications for the Mars rover landings through the Canberra Deep Space Communication Complex, one of NASA's largest tracking facilities outside of the US.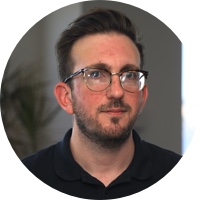 Adam is a journalist who has worked for more than 40 prestigious media brands in the UK and Australia. Since 2005, his varied career has included stints as a reporter, copy editor, feature writer and editor for publications as diverse as Fleet Street newspaper The Sunday Times, fashion bible Jones, media and marketing website Mumbrella as well as lifestyle magazines such as GQ, Woman's Weekly, Men's Health and Loaded. He joined Momentum Media in early 2020 and currently writes for Australian Aviation and World of Aviation.
Receive the latest developments and updates on Australia's space industry direct to your inbox. Subscribe today to Space Connect here.