Defence Connect: What got you interested in pursuing a career in science, engineering and space to begin with?
Anna Moore: I was four years old. My mum used to find me on the roof of our house at night looking up at the stars and wondering what was out there. I've always had a deep connection to the night sky and exploration.
DC: With the development of the Australian Space Agency, what are the unique strengths and advantages that differentiate ASA from established space agencies like NASA?
AM: To answer this question one must understand that the nature of how and what we do in space has changed dramatically. Driven by the reduction in the cost of accessing space, there are possibilities for everyone and not just a few very well-funded government laboratories. 
It's more commercial and individuals are starting to bring their ideas for how we can use space to improve our way of life, to better protect us or to monitor and to explore. This means there are opportunities for Australia due to its unique location, its geography, its landmass, its people, its R&D strength to underpin its unique journey in the future. 
It's into this arena that the Australian Space Agency marches and it doesn't have any old-ways-of-doing-business mentality or processes to hold it back.
DC: What are the distinct capabilities Australia is offering to the international space industry?
AM: Our space agency has done a very good job at highlighting Australia's unique strengths and it does this via the launch of seven space priorities that include the next generation of communication, earth observing and space situation awareness etc. In a nutshell, the quality of Australia's R&D sector together with a collaborative and growing space start-up community is a very good start to build from.
DC: Since the ASA was developed, what have been the main points of focus?
AM: The formation of the ASA first and foremost sent a signal to the rest of the community to make sure they have their answer to what they are doing to help grow the space industry.  The formation of the ASA was a catalyst nationally for everyone to strategise about what they wanted to do and to get ready for it. Space isn't a discipline, it is a place to be: to explore, to observe from, to operate, to do business. It touches every industry and every discipline. I've been amazed that in less than three years we have come so far as a community by working together with the single goal of growing the Australia space industry base.
DC: What R&D projects has the ASA/InSpace invested in so far? And what have been the most exciting developments?
AM: InSpace is the front door to ANU space capability. Our flagship missions for 2021 are to develop a multi-node, state-of-the-art, optical communication network, a bushfire mitigation mission to know where fire hotspots will likely be before fire season, form a national space qualification network and, lastly, initiate a space innovation hub in the centre of Canberra. 
DC: How is the ASA/InSpace developing our national space capability, space defence capability and space industry?
AM: Our flagship missions impact defence capability, disaster management and prevention, increase supply chain access and trade, and aim to improve how we better translate research out of the university sector.
DC: With regards to national security, what measures has ASA/InSpace put in place to bolster our sovereign capability to counter potential threats?
AM: InSpace is at the cutting edge of next generation encryption using quantum physics. The laws of the quantum realm permit one to develop truly unhackable communications of the future and ANU researchers are at the leading edge globally of developing ways to do this.
DC: As a female leader in the space sector, how important is it for a traditionally male-dominated industry to support women that are currently in the workforce, and to encourage women to pursue careers in science, engineering and STEM?
AM: My institute is 75 per cent female identifying and our goal is 50 per cent. Being so gender diverse I've noticed a few things. The first is that our way of doing business is more inclusive and many voices are freely given and heard before a decision is made. That means that as a director when I make recommendations to the InSpace board I already know they are most likely going to work. Diversity picks winning ideas. The process doesn't devolve into lengthy discussions. The second thing is that by having a target of 50 per cent gender diversity no matter what, this has resulted in an extremely high quality of female applicants to all of our roles. We are now 75 per cent female identifying because the best candidates were selected: they just happened to be women. 
Walking the walk and not just talking the talk is something that's really important when it comes to kids. It doesn't really matter what you say to a classroom if all you show is leadership in your organisation is dominated by older white men. The message is that if you don't look like 'this' then we don't think you're important. That's a problem for both sides especially as we walk into a world where society, via shareholders for example, is beginning to hold leadership accountable.
DC: What initiatives or programs does ASA and ANU have in place to support women who are aspiring to study or work in the technology, science and space industries?
AM: Funding initiatives at ANU such as the ANU futures scheme have enforced gender targets. The majority of most decision-making panels, whether it's for interviews or promotions committees, etc, must also have a gender diverse representation. The flipside to this is there are still much fewer women than men at the leadership levels and they tend to be expected to participate in these activities more. An answer is to encourage some out-of-the-box thinking to better reward women in this transitional period as we strive towards gender equality.
DC: Being at the forefront of the expansion of Australia's space industry, where would you like to see our space industry in 10 years in terms of development and capability?
AM: The sky is the limit for Australia if we take timely and reasonable investment into the agency seriously. Australia could be the hub of all communications through the solar system in 10 years. It would be great for Australia to set up a domestic manufacturing capability to produce and launch constellations of low earth orbiting satellites for protecting our communities, growing our businesses and inspiring the nation. We could also be seen as a global leader for how we do business in space differently to make the global community more accountable. By learning from mistakes of the past, we ensure the use of space today and for future generations.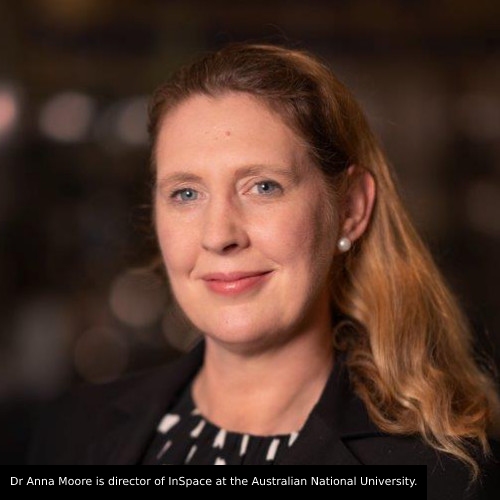 This article originally appeared in the Defence Connect space special edition, which can be viewed here.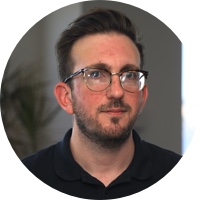 Adam is a journalist who has worked for more than 40 prestigious media brands in the UK and Australia. Since 2005, his varied career has included stints as a reporter, copy editor, feature writer and editor for publications as diverse as Fleet Street newspaper The Sunday Times, fashion bible Jones, media and marketing website Mumbrella as well as lifestyle magazines such as GQ, Woman's Weekly, Men's Health and Loaded. He joined Momentum Media in early 2020 and currently writes for Australian Aviation and World of Aviation.
Receive the latest developments and updates on Australia's space industry direct to your inbox. Subscribe today to Space Connect here.