Enrico Palermo was speaking at a panel with NASA administrator Bill Nelson, discussing Australia's role in the 2024 Artemis Mission – set to return humans to the moon.
The AUKUS agreement was established in mid-September, which will see nuclear-powered submarines built in Australia as part of the trilateral agreement.  
Although it further enhanced international collaboration in the defence sector, Palermo said it will boost the space industry.
"I should also note that the AUKUS discussion is a further indication of the growing depth of collaboration … between our two nations and the UK," he said.
"And we hope this momentum continues with even greater trade and collaboration across the space sector in the near future."
The AUKUS agreement inevitably ended a $90 billion submarine deal with France – to which the French Foreign Minister Jean-Yves Le Drian said was a "stab in the back".
Palermo added that Australia signing the Artemis Accords in October 2020 showed commitment to "the rules and norms that seek to ensure the safety, stability and sustainability of outer space".
The Artemis Accords established the founding international partners of NASA's moon mission, pushing for the goal of expanding space exploration across the globe.
To this date, 12 nations have inked the accords including: Australia, Brazil, Canada, Italy, Japan, Luxembourg, New Zealand, the Republic of Korea, Ukraine, the United Arab Emirates, the United Kingdom and the United States.
Australia's contribution to the Artemis Program is set to accelerate the nation's territory in space, as the US continues to spearhead the industry.
In 2019, Australia began investing $150 million over five years for Australian businesses to join the NASA Artemis mission.
In late September at a White House press briefing, a joint statement between the 'Quad Leaders' – Australia, India, Japan and the US – pledged to continue furthering the space industry between nations.
Following a six month pause of talks between the Quad due to the pandemic, they committed to "identify new collaboration opportunities" in space.
In July, under a bilateral Technology Safeguards Agreement (TSA) between the US and Australia, principles were set to "further opportunities for Australian space companies, space investment and job growth".
Australia has long relied on international partners within the space industry, but in recent years has boosted efforts to establish its own sovereign capabilities.
The Australian civil space sector contributes $4.1 billion in revenue, and it's expected to triple the size of the sector by 2030 and provide 20,000 additional jobs.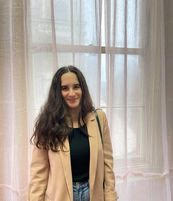 Bella Richards is a journalist who has written for several local newspapers, her university newspaper and a tech magazine, and completed her Bachelor of Communications (Journalism) at the University of Technology Sydney in 2020. She joined Momentum Media in 2021, and has since written breaking news stories across Space Connect, Australian Aviation and World of Aviation.
You can email Bella on: [email protected]
Receive the latest developments and updates on Australia's space industry direct to your inbox. Subscribe today to Space Connect here.